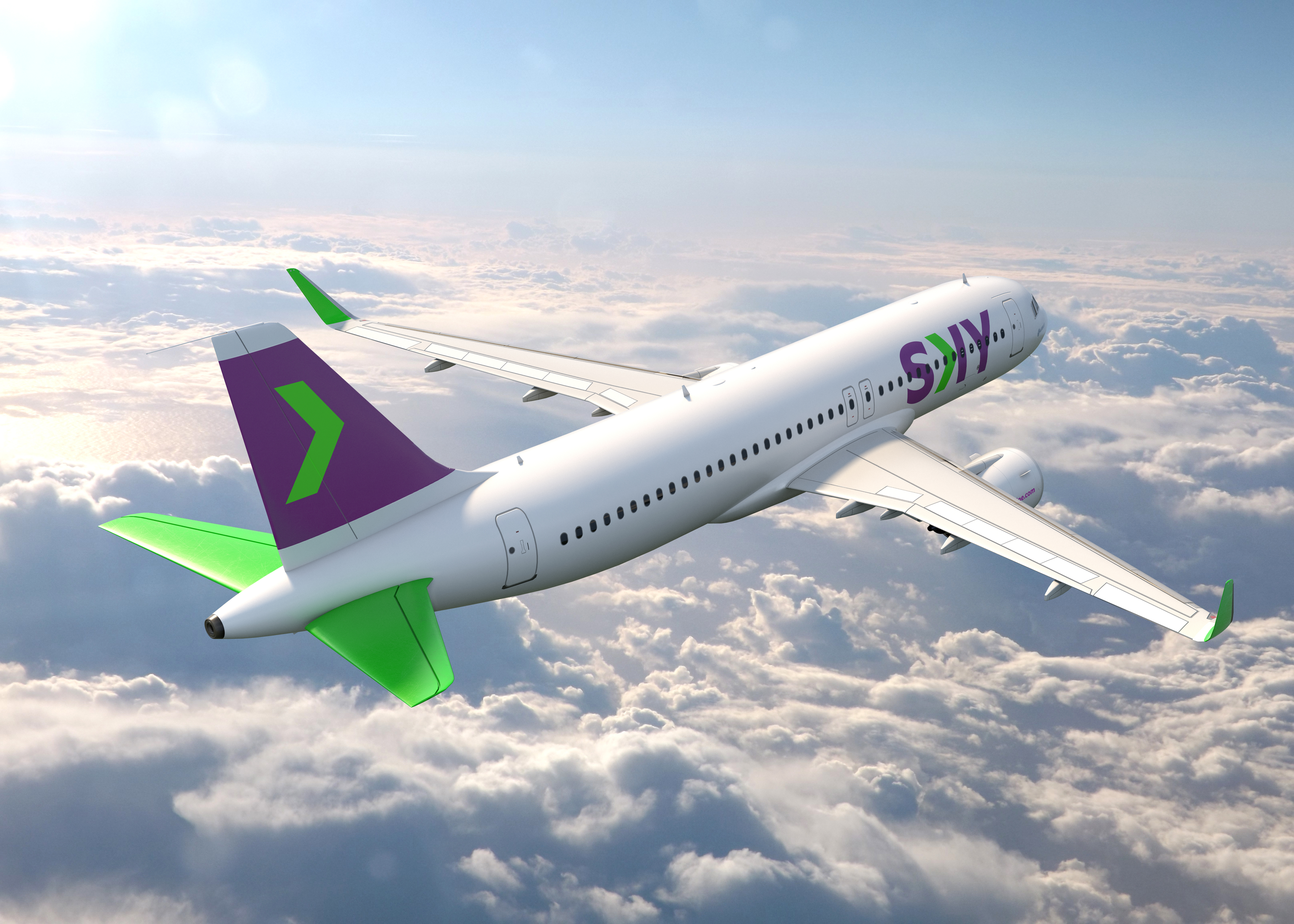 AW | 2017 10 03 16:48 | AIRLINES ROUTES
Sky Airline ha iniciado hoy operaciones entre Santiago de Chile y Rosario
Sky Airline es la primera low cost en comenzar a volar desde el Aeropuerto internacional Rosario. La aerolínea conectará estas dos ciudades tres veces a la semana. De esta manera incorpora otra ruta en Argentina. Córdoba, Mendoza y Buenos Aires son los otros destinos.
El vuelo inaugural arribará hoy al Aeropuerto Internacional Rosario procedente de Santiago de Chile a las 15:10 hs y despegará a las 15:40 hs rumbo a la capital chilena. Las frecuencias directas serán desde el Aeropuerto Rosario los martes a las 15:40 hs, jueves 15.20 hs y domingo 18:20 hs; mientras que los arribos desde Santiago se producirán a las 15:10, 14:50 y 17:50 hs, respectivamente. El tiempo de vuelo será de aproximadamente 01:40 hs.
Sky Airline es un modelo low cost con precios competitivos. El tramo tiene un valor de U$D52 dólares por tramo (Rosario-Santiago o viceversa), más las tasas de embarque desde Aeropuerto Rosario de U$D69 dólares y en Chile, U$D30 dólares más servicios adicionales de la aerolínea. Curiosamente para esta tarifa el valor de ticket es menor a la tasa aeroportuaria, algo inexplicable y fuera de lógica.
La tarifa «light» da derecho a un equipaje de mano de 10 kilos y un asiento aleatorio. Una valija en bodega de hasta 23 kilos tiene un costo adicional de U$D16 dólares más. Un ejemplo ida y vuelta tendría un valor de U$D203 dólares, unos AR$3.500 pesos. La compañía ofrece además promociones en su página web.
La directora comercial de Sky Airline, Carmen Gloria Serrat expresó: «Decidimos abrir la ruta a Rosario porque consideramos que es un destino que tiene proyección». El primer vuelo ha cumplido las expectativas de venta cubriendo un 80% de ocupación. Las demás aerolíneas se han tenido que ajustar al ingreso de nuevos operadores en el mercado de Rosario. 
Sky Airline starts ops Rosario-Santiago de Chile
Sky Airline has started operations today between Santiago de Chile and Rosario
Sky Airline is the first low cost to start flying from Rosario International Airport. The airline will connect these two cities three times a week. In this way it incorporates another route in Argentina. Córdoba, Mendoza and Buenos Aires are the other destinations.
The inaugural flight will arrive today at Rosario International Airport from Santiago de Chile at 15:10 and take off at 15:40 hs heading to the Chilean capital. The direct frequencies will be from Rosario Airport on Tuesdays at 3:40 p.m., Thursday 3:20 p.m. and Sunday 6:20 p.m.; while arrivals from Santiago will take place at 15:10, 14:50 and 17:50 hs, respectively. The flight time will be approximately 01:40 hs.
Sky Airline is a low cost model with competitive prices. The stretch has a value of US $ D52 per flight (Rosario-Santiago or vice versa), plus boarding fees from Rosario Airport of US $ 69 and Chile, US $ 30 plus additional services from the airline. Curiously for this rate the ticket value is lower than the airport rate, something inexplicable and out of logic.
The «light» rate entitles you to a 10 kilo hand luggage and a random seat. A suitcase in a hold of up to 23 kilos has an additional cost of US $ 16 dollars more. An example round trip would have a value of US $ D203 dollars, some AR $ 3,500 pesos. The company also offers promotions on its website.
to commercial airline Sky Airline, Carmen Gloria Serrat «We decided to open the route to Rosario because we believe it is a destination that has a projection», adding that ticket sales met our expectations and planes are 80 percent occupation.  A \ W
Ξ A I R G W A Y S Ξ
SOURCE:  Airgways.com
DBk:  Skyairline.com
AW-POST: 201710031648AR
A\W   A I R G W A Y S ®