AW | 2017 10 10 09:43 | AVIATION SAFETY
El vuelo AA192 de American Airlines ha tenido un incidente tras la explosión de un contenedor
American Airlines ha informado de la cancelación de su vuelo AA192 Hong Kong—Los Ángeles después de que se incendiara un contenedor de carga mientras se preparaba para acceder a la bodega del avión. Se ha reportado un operario del aeropuerto ha resultado herido. La portavoz de la aerolínea, Martha Thomas, ha explicado que el contenedor que estaba en el equipo de carga se incendió durante el proceso. La carga no contenía «materiales peligrosos», ha asegurado. Martha Thomas añadió que el embarque aún no había comenzado y que ningún pasajero ni miembro de la tripulación del vuelo AA192 resultó herido. El vuelo estaba programado para salir de Hong Kong a las 18:10 hora local y llegar a Los Ángeles a las 16:30 hora local.
Los bomberos respondieron para apagar el incendio en la plataforma. Una portavoz de la aerolínea con sede en Fort Worth dijo que el contenedor todavía estaba en el equipo de carga cuando las llamas estallaron. Agregó que la aerolínea estaba investigando la causa.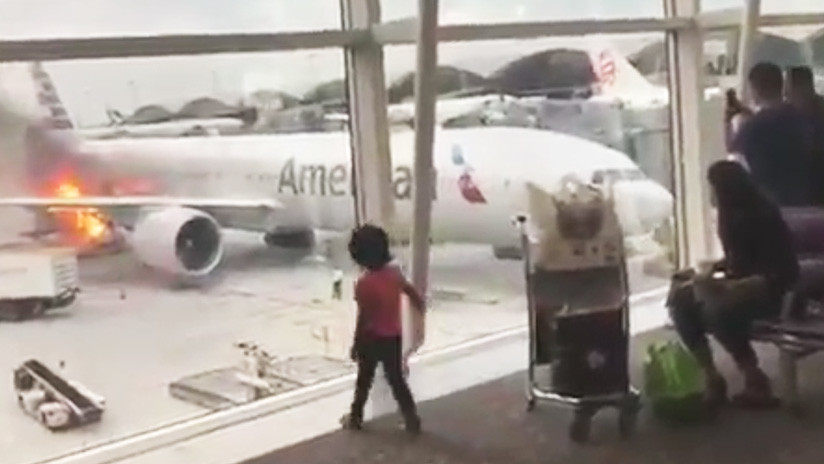 American Airlines AA192 fires cargo container in Hong Kong
American Airlines flight AA192 has had an incident after the explosion of a container
American Airlines has reported the cancellation of its AA192 Hong Kong—Los Angeles flight after a cargo container was set on fire as it prepared to access the aircraft hold. It has been reported an airport operator has been injured. Airline spokeswoman Martha Thomas has explained that the container on the cargo equipment caught fire during the process. The cargo contained no «hazardous materials,» he said. Martha Thomas added that the shipment had not yet begun and that no passenger or crew member on AA192 was injured. The flight was scheduled to leave Hong Kong at 18:10 local time and arrive in Los Angeles at 16:30 local time.
Firefighters responded to put out the fire on the platform. A spokeswoman for the Fort Worth-based airline said the container was still on the cargo team when the flames exploded. He said the airline was investigating the case. A \ W
Ξ A I R G W A Y S Ξ
SOURCE:  Airgways.com
DBk:  Scmp.com / Rt.com / Thestandard.com.hk
AW-POST: 201710100943AR
A\W   A I R G W A Y S ®