AW | 2019 12 01 08:45 | AIRLINES
Cathay Pacific no se beneficiará si Hong Kong Airlines deja de volar
Hong Kong Airlines de HNA Group atraviesa problemas financieros amenazando con una quiebra a coto plazo. El regulador de Hong Kong, fatigado por los problemas financieros y el estilo de gestión de la aerolínea, amenazando ha amenazado con retirar la licencia de operador aéreo (AOC) de la aerolínea, lo que hace que cese el servicio.
HNA & Hong Kong
Las aeronaves en Hong Kong Airlines fueron alquiladas de HNA a tasas infladas, lo que afectó a la aerolínea con costos adicionales. En lugar de tener Amadeus internacionalmente común para su TI, Hong Kong Airlines tuvo que usar TravelSky, la columna vertebral de TI para HNA y otras aerolíneas continentales que no tiene ventas web tan sofisticadas para generar ingresos o aumentar la conciencia en los mercados extranjeros. Hong Kong Airlines se vio enredada en las prácticas ineficientes de HNA Group y cada vez más expuesta a los riesgos que el grupo chino ha estado involucrado. Hong Kong Airlines fue demandado en Febrero 2019 por no pagar arrendamientos en seis aviones, dos de los cuales fueron subarrendados a Hainan Airlines.
Hong Kong Airlines luchó por ser local; Durante un tiempo, la ciudad de partida predeterminada de su sitio web era Beijing y el código telefónico era el +86 del continente y no el +852 de Hong Kong. Un nuevo participante desarrollaría una marca local, mientras que Hong Kong Airlines se apoyó en el estilo HNA continental, lo que no se entendió. También utilizó el programa de lealtad Fortune Wings Club de Hainan Airlines en lugar de desarrollar el suyo propio y entablar acuerdos lucrativos con bancos y tarjetas de crédito para generar ingresos.
Es probable que Hong Kong Airlines permanezca en el mercado junto con HNA, quedando en un segundo plano, permitiendo a Hong Kong Airlines convertirse en la sólida aerolínea que debería haber sido hace unos años. A pesar de la reestructuración de Cathay; todavía tiene prácticas ineficientes para que un retador las explote. Puede que Hong Kong Airlines no tenga un historial sólido, pero Cathay no está tan preparada como Delta Ai Lines o IAG Group.
Financial problems Hong Kong Airlines
Cathay Pacific will not benefit if Hong Kong Airlines stops flying
Hong Kong Airlines of HNA Group is going through financial problems threatening bankruptcy in the long term. The Hong Kong regulator, fatigued by financial problems and the management style of the airline, threatening has threatened to withdraw the airline operator's license (AOC) from the airline, causing the service to cease.
HNA & Hong Kong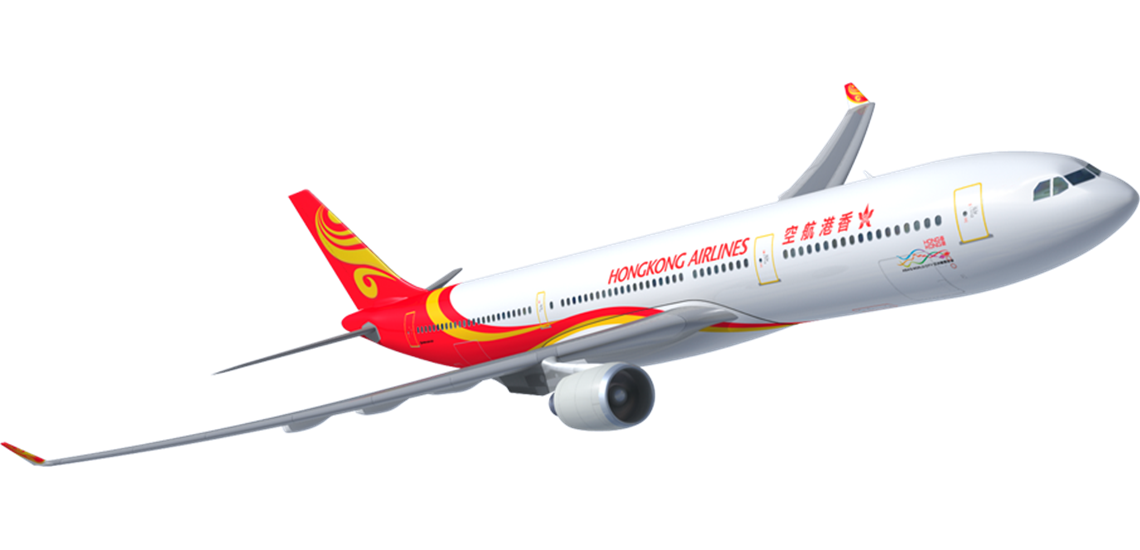 Aircraft on Hong Kong Airlines was rented from HNA at inflated rates, which affected the airline with additional costs. Instead of having Amadeus internationally common for its IT, Hong Kong Airlines had to use TravelSky, the backbone of IT for HNA and other continental airlines that do not have such sophisticated web sales to generate revenue or raise awareness in foreign markets. Hong Kong Airlines was entangled in the inefficient practices of HNA Group and increasingly exposed to the risks that the Chinese group has been involved in. Hong Kong Airlines was sued in February 2019 for not paying leases on six planes, two of which were sublet to Hainan Airlines.
Hong Kong Airlines fought to be local; For a while, the default starting city of its website was Beijing and the phone code was +86 on the continent and not +852 in Hong Kong. A new participant would develop a local brand, while Hong Kong Airlines relied on the continental HNA style, which was not understood. He also used the Hainan Airlines Fortune Wings Club loyalty program instead of developing his own and entering into lucrative agreements with banks and credit cards to generate income.
Hong Kong Airlines is likely to remain in the market along with HNA, remaining in the background, allowing Hong Kong Airlines to become the solid airline it should have been a few years ago. Despite the restructuring of Cathay; he still has inefficient practices for a challenger to exploit. Hong Kong Airlines may not have a solid track record, but Cathay is not as prepared as Delta Air Lines or IAG Group.
Ξ A I R G W A Y S Ξ
SOURCE: Airgways.com
DBk: Hongkongairlines.com / Forbes.com
AW-POST: 201912010845AR
A\W   A I R G W A Y S ®