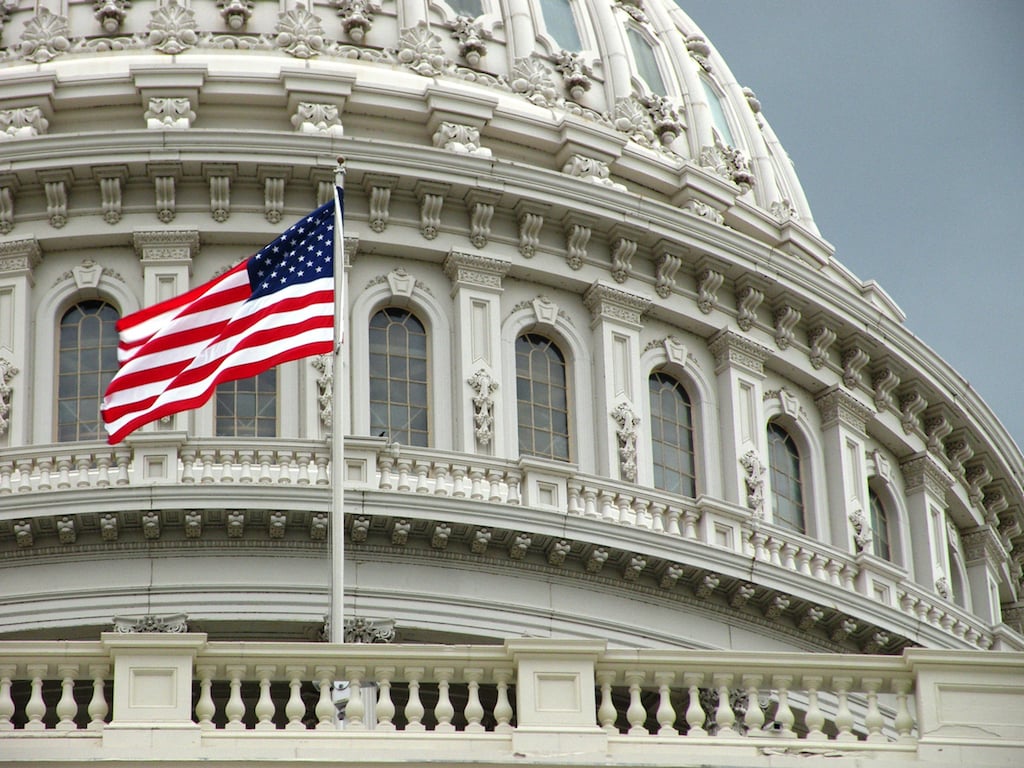 AW | 2019 12 12 08:03 | AIR INVESTIGATION / AVIATION SAFETY / GOVERNMENT
La FAA ha testificado ante la Comisión de Tansporte del Congreso de Estados Unidos
El Jefe de la Administración Federal de Aviación (FAA), Steve Dickson, ha presentado testimonio ante el Comité de Transporte de la Cámara del Congreso, respondiendo preguntas sobre el proceso de Certificación del Boeing 737 MAX. Un ex-empleado de Boeing convertido en denunciante, Edward Pierson también ha compadecido. Pierson expresó su preocupación por las condiciones en la línea de producción del Boeing 737 en 2018.
La audiencia del Miércoles 11 Diciembre 2019 es la primera en la que Stephen (Steve) Dickson ha testificado sobre el avión. El CEO de Boeing, Dennis Muilenburg, y el Ingeniero Jefe John Hamilton testificaron ante los comités de la Cámara y el Senado el 29 Octubre 2019.
Steve Dickson, un ex ejecutivo de Delta Air Lines, se hizo cargo de la FAA en Agosto 2019, solo cinco meses después del segundo de dos accidentes mortales del 737 MAX. Lideró la respuesta de la agencia a las críticas sobre la certificación del avión, que se había otorgado en 2017. Durante su declaración de apertura, Dickson confirmó que todavía no se había producido un vuelo de certificación y una revisión final de la documentación del 737 MAX, esencialmente confirmando que el MAX no volverá a volar en 2019.
La audiencia comenzó con una discusión de una revisión interna de la FAA de Noviembre 2018 que, después del primer accidente del 737 MAX, descubrió que el avión tenía una alta probabilidad de accidentes futuros. Sin embargo, a pesar de encontrar una probabilidad de 15 accidentes futuros causados ​​por el diseño del avión, la FAA permitió que el avión continuara volando. Tras el segundo accidente aéreo del vuelo ET-302 de Ethiopian Airlines el 10 Marzo 2019, la FAA puso en tierra al día siguiente toda la flota de los Boeing 737 MAX en el mundo.
Análisis de FAA en 737 MAX
Un estudio encargado por la Administración Federal de Aviación después del primero de dos accidentes fatales que involucraron al Max mostró que el avión probablemente se estrellaría mucho más de lo que normalmente se esperaría, reveló el Miércoles 11/12 ante el Comité d Transpporte del Congreso de Estasdos Unidos. Los hallazgos fueron revelados durante la última de una serie de audiencias sobre los dos accidentes, que han causado una de las mayores crisis en la historia de Boeing.
El análisis realizado por la FAA descubrió que sin intervenciones, podría haber 15 accidentes más durante la vida útil del 737 MAX, atribuible al diseño del avión. El Comité de la Cámara de Transporte e Infraestructura ha expresado: «No sé por qué este avión no estuvo en tierra después del análisis», dijo el representante Peter DeFazio.
«Durante un período de 45 años, tendríamos un nivel de riesgo inaceptable. Entonces tendríamos que tomar medidas para reducir ese riesgo», dijo Dickson. Boeing comenzó a trabajar en una solución para el software MCAS defectuoso después del primer accidente, pero el avión continuó volando durante ese período. Dickson también dijo que se habría sentido cómodo volando en el avión incluso después de ver el análisis, y que ambos volarían el avión y completarían cualquier curso de entrenamiento de pilotos antes de que se le permita volar nuevamente.
Steve Dickson, defendiendo los procesos generales de seguridad y regulación de la FAA, expesó: «El sistema no está roto». Sin embargo, también admitió en respuesta a las preguntas que la FAA había cometido errores en la certificación del avión. También dejó abierta la posibilidad de multar a Boeing en el futuro por no revelar problemas de seguridad con el 737 MAX. «Me reservo el derecho de tomar más medidas y bien podríamos hacerlo».
El ex-empleado de Boeing, Edward Pierson, habló en público por primera vez a principios de esta semana en entrevistas con NBC News y The New York Times. «Lo que presencié de primera mano, el caos y la inestabilidad en la fábrica, es realmente inquietante para mí como alguien que ha estado alrededor de los aviones toda su vida», dijo a The Times.
Durante su declaración de apertura el Miércoles 11/12, Pierson dijo que había tratado de plantear inquietudes, citando la experiencia militar anterior y diciendo que un programa militar con tantas cosas alarmantes no podría continuar. Dijo que le dijeron que «el ejército no es una organización con fines de lucro».
G. Michael Collins, Ingeniero Aeroespacial retirado de la FAA, Dr. Mica Endsley, experto en aviación de la Sociedad de Factores Humanos y Ergonomía, y el Capitán John Cox, presidente y CEO de Sistemas Operativos de Seguridad, también están en el panel con Edward Pierson.
Boeing 787
Otro tema de cuestionamiento fue sobre cómo los gerentes de la FAA aprobaron cambios en las características de protección contra rayos del 787 Dreamliner de Boeing, sobre las objeciones del personal técnico de la agencia.
FAA testifies before US Congress
The FAA has testified before the United States Congress Transportation Commission
The Chief of the Federal Aviation Administration (FAA), Stephen (Steve) Dickson, has testified before the Transportation Committee of the House of Congress, answering questions about the Boeing 737 MAX Certification process. A former Boeing employee who has become a whistleblower, Edward Pierson has also sympathized. Pierson expressed concern about the conditions in the Boeing 737 production line in 2018.
The hearing on Wednesday 11 December 2019 is the first in which Steve Dickson has testified about the plane. Boeing CEO Dennis Muilenburg and Chief Engineer John Hamilton testified before the House and Senate committees on October 29, 2019.
Steve Dickson, a former Delta Air Lines executive, took over the FAA in August 2019, just five months after the second of two deadly 737 MAX accidents. He led the agency's response to criticism of the aircraft certification, which had been granted in 2017. During his opening statement, Dickson confirmed that a certification flight and a final review of the 737 MAX documentation had not yet occurred, essentially confirming that the MAX will not fly again in 2019.
The hearing began with a discussion of an internal FAA review of November 2018 that, after the first 737 MAX accident, discovered that the plane had a high probability of future accidents. However, despite finding a probability of 15 future accidents caused by the design of the plane, the FAA allowed the plane to continue flying. After the second plane crash of Ethiopian Airlines flight ET-302 on March 10, 2019, the FAA landed the entire Boeing 737 MAX fleet in the world the next day.
FAA analysis in 737 MAX
A study commissioned by the Federal Aviation Administration after the first of two fatal accidents involving Max showed that the plane would probably crash much more than would normally be expected, it revealed on Wednesday 11/12 before the Transportation Committee of the Congress of United States The findings were revealed during the last of a series of hearings on the two accidents, which have caused one of the biggest crises in Boeing's history.
The FAA analysis found that without interventions, there could be 15 more accidents during the life of the 737 MAX, attributable to the design of the aircraft. The Committee of the Chamber of Transportation and Infrastructure has said: «I don't know why this plane was not on the ground after the analysis», said representative Peter DeFazio.
«Over a period of 45 years, we would have an unacceptable level of risk. Then we would have to take steps to reduce that risk», said Dickson. Boeing started working on a solution for the faulty MCAS software after the first accident, but the plane continued to fly during that period. Dickson also said he would have felt comfortable flying on the plane even after seeing the analysis, and that both would fly the plane and complete any pilot training course before being allowed to fly again.
Steve Dickson, defending the general safety and regulatory processes of the FAA, said: «The system is not broken». However, he also admitted in response to questions that the FAA had made mistakes in aircraft certification. He also left open the possibility of finding Boeing in the future for not revealing security problems with the 737 MAX. «I reserve the right to take more action and we may well do it».
Former Boeing employee Edward Pierson spoke in public for the first time earlier this week in interviews with NBC News and The New York Times. «What I witnessed firsthand, the chaos and instability in the factory, is really disturbing to me as someone who has been around the airplanes all his life», he told The Times.
During his opening statement on Wednesday 11/12, Pierson said he had tried to raise concerns, citing previous military experience and saying that a military program with so many alarming things could not continue. He said he was told that «the army is not a profit organization».
G. Michael Collins, retired FAA Aerospace Engineer, Dr. Mica Endsley, an aviation expert at the Society of Human Factors and Ergonomics, and Captain John Cox, president, and CEO of Safety Operating Systems, are also on the panel with Edward Pierson
Boeing 787
Another issue of questioning was how the FAA managers approved changes in the lightning protection features of Boeing's 787 Dreamliner, about the objections of the agency's technical staff.
Ξ A I R G W A Y S Ξ
SOURCE: Airgways.com
DBk: Transportation.house.gov / Boeing.com / Faa.gov / Seattletimes.com / Ft.com / Airgways.com / Reuters.com / Washingtonian.com
AW-POST: 201912120803AR
A\W   A I R G W A Y S ®