AW | 2019 12 16 09:12 | AIRLINES ROUTES
Qatar Airways arriba a Gaborone, Botswana
El primer vuelo de Qatar Airways desde Doha a Gaborone, Botswana, aterrizó en el Aeropuerto Internacional Sir Seretse Khama. El vuelo fue recibido por el Vicepresidente de Botswana, Slumber Tsogwane, y el Ministro de Transporte y Comunicaciones, Thulagano Segokgo.
La aerolínea operará un servicio semanal tres veces a la ciudad capital de Botswana y es la única aerolínea no africana que vuela al país. El director ejecutivo de Qatar Airways Group, Akbar Al Baker, dijo: "Estoy encantado de agregar Gaborone a nuestra red global de más de 160 destinos. Qatar Airways se compromete a expandir su red en África, y esta nueva ruta, nuestro 23er destino en el continente, es otro paso hacia el logro de ese objetivo. Nos enorgullece ser la primera aerolínea del Medio Oriente que vuela a Botswana y esperamos traer decenas de miles de pasajeros a este maravilloso país".
El vuelo inaugural es el noveno nuevo destino del año de Qatar Airways y el tercero en África durante 2019, complementando las rutas ya populares a Mogadiscio, Somalia y Rabat, Marruecos. Con Luanda, Angola a seguir en 2020, la aerolínea está cumpliendo su promesa de crecer en todo el continente.
El Director Ejecutivo interino de la Autoridad de Aviación Civil de Botswana, Kabo Phutietsile, agregó: "Se espera que la nueva ruta de Qatar Airways impulse la industria de la aviación de Botswana y cree oportunidades de empleo y transferencia de habilidades para la industria de la aviación. Le da al país la oportunidad de utilizar y beneficiarse plenamente de las inversiones en mejoras de infraestructura completadas en el pasado reciente. La llegada de Qatar impulsará y hará crecer aún más la industria de la aviación y las industrias auxiliares. Permite una mejor conectividad entre Botswana y Qatar, muchas rutas establecidas. Las escisiones facilitarán el crecimiento de la economía de Botswana".
Botswana es mundialmente conocida por su entorno natural virgen, incluido el Desierto de Kalahari y el Delta del Okavango, que lo hacen popular por sus safaris.
Qatar Airways up to Botswana
Qatar Airways up to Gaborone, Botswana
Qatar Airways' first flight from Doha to Gaborone, Botswana, landed at Sir Seretse Khama International Airport. The flight was received by the Vice President of Botswana, Slumber Tsogwane, and the Minister of Transportation and Communications, Thulagano Segokgo.
The airline will operate a weekly service three times to the capital city of Botswana and is the only non-African airline that flies to the country. The executive director of Qatar Airways Group, Akbar Al Baker, said: "I am delighted to add Gaborone to our global network of more than 160 destinations. Qatar Airways is committed to expanding its network in Africa, and this new route, our 23rd destination on the continent, is another step towards achieving that goal. We are proud to be the first airline in the Middle East to fly to Botswana and we hope to bring tens of thousands of passengers to this wonderful country".
The inaugural flight is the ninth new destination of the year of Qatar Airways and the third in Africa during 2019, complementing the already popular routes to Mogadishu, Somalia, and Rabat, Morocco. With Luanda, Angola to follow in 2020, the airline is fulfilling its promise to grow across the continent.
The interim Executive Director of the Botswana Civil Aviation Authority, Kabo Phutietsile, added: "The new Qatar Airways route is expected to boost the Botswana aviation industry and create employment opportunities and skills transfer for the industry of the aviation. It gives the country the opportunity to fully utilize and benefit from investments in infrastructure improvements completed in the recent past. The arrival of Qatar will boost and further grow the aviation industry and auxiliary industries. It allows better connectivity between Botswana and Qatar, many established routes. The splits will facilitate the growth of the Botswana economy".
Botswana is known worldwide for its unspoiled natural environment, including the Kalahari Desert and the Okavango Delta, which make it popular for its safaris.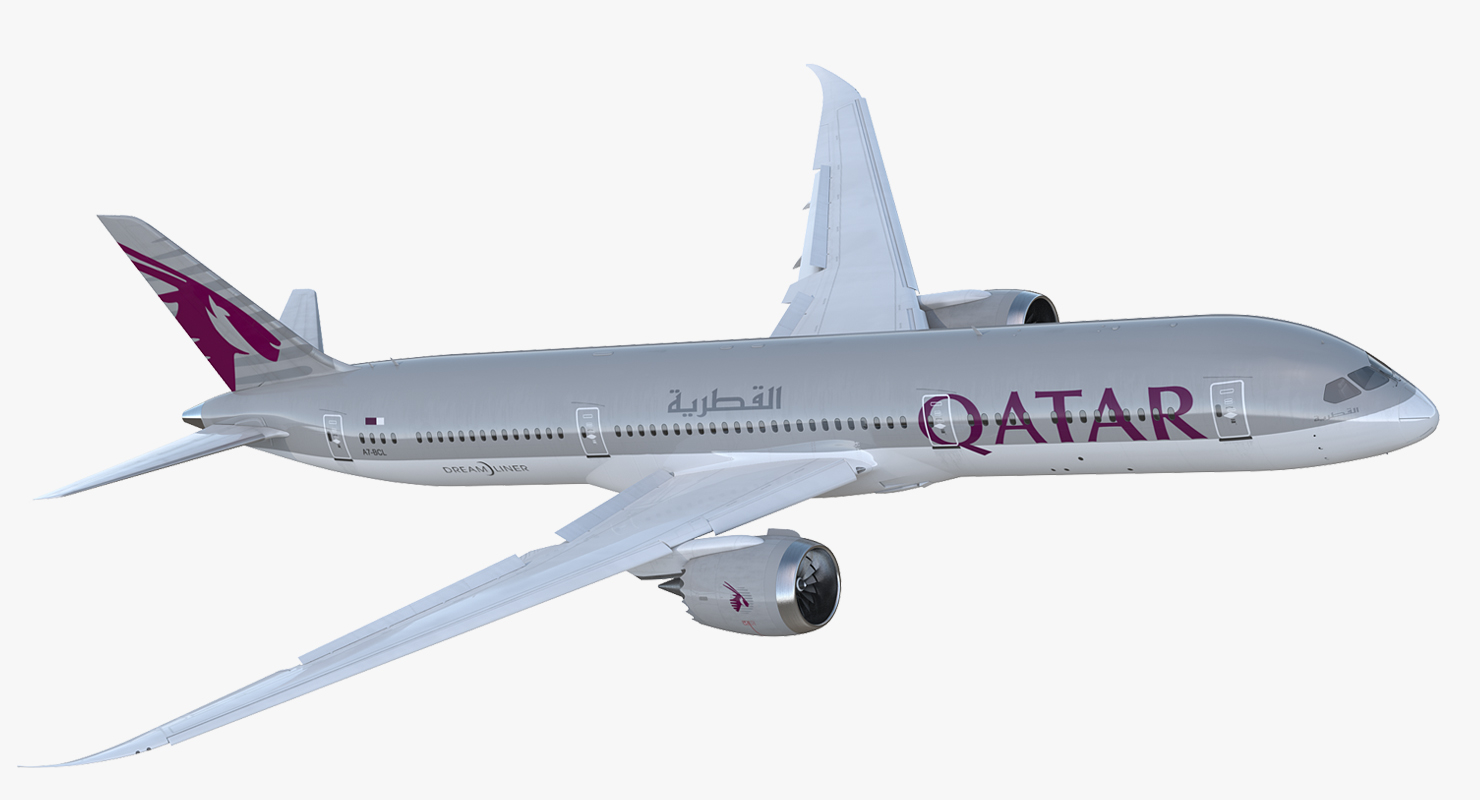 الخطوط الجوية القطرية حتى بوتسوانا
الخطوط الجوية القطرية تصل إلى غابورون ، بوتسوانا
أول رحلة للخطوط الجوية القطرية من الدوحة إلى غابورون ، بوتسوانا ، هبطت في مطار سير سيريتسي خاما الدولي. استقبل الرحلة نائب رئيس بوتسوانا ، سباتر تسوغواني ، ووزير النقل والاتصالات ، ثولاجانو سيغوكو.
ستقوم شركة الطيران بتشغيل خدمة أسبوعية ثلاث مرات إلى عاصمة بوتسوانا وهي شركة الطيران غير الأفريقية الوحيدة التي تسافر إلى البلاد. وقال المدير التنفيذي لمجموعة الخطوط الجوية القطرية أكبر الباكر: "يسعدني أن أضيف جابورون إلى شبكتنا العالمية التي تضم أكثر من 160 وجهة. تلتزم الخطوط الجوية القطرية بتوسيع شبكتها في إفريقيا ، وهذا المسار الجديد ، الوجهة الثالثة والعشرون في القارة ، يمثل خطوة أخرى نحو تحقيق هذا الهدف. نحن فخورون بأن نكون أول شركة طيران في الشرق الأوسط تطير إلى بوتسوانا ونأمل أن تجلب عشرات الآلاف من الركاب إلى هذا البلد الرائع ".
تعد الرحلة الافتتاحية هي الوجهة الجديدة التاسعة لهذا العام للخطوط الجوية القطرية والثالثة في إفريقيا خلال عام 2019 ، وهي تكملة للطرق الشهيرة بالفعل المؤدية إلى مقديشو والصومال والرباط بالمغرب. مع لواندا ، أنجولا أن تتبع في عام 2020 ، تفي شركة الطيران بوعدها بالنمو في جميع أنحاء القارة.
وأضاف المدير التنفيذي المؤقت لهيئة الطيران المدني في بوتسوانا ، كابو فوتيسيلي: "من المتوقع أن يعزز مسار الخطوط الجوية القطرية الجديد صناعة الطيران في بوتسوانا ويخلق فرص عمل ونقل المهارات لصناعة الطيران. إنه يتيح للبلد الفرصة لاستخدام والاستفادة الكاملة من الاستثمارات في تحسينات البنية التحتية المنجزة في الماضي القريب. إن وصول قطر سيعزز صناعة الطيران والصناعات المساعدة ويزيد من نموها. إنها تتيح اتصال أفضل بين بوتسوانا وقطر ، والعديد من الطرق الثابتة. سوف تسهل الانقسامات نمو اقتصاد بوتسوانا ".
تشتهر بوتسوانا في جميع أنحاء العالم ببيئتها الطبيعية البكر ، بما في ذلك صحراء كالاهاري ودلتا أوكافانغو ، مما يجعلها مشهورة برحلات السفاري.
Ξ A I R G W A Y S Ξ
SOURCE: Airgways.com
DBk: Qatarairways.com / Airgways.com
AW-POST: 201912160912AR
A\W   A I R G W A Y S ®