AW | 2019 12 16 08:37 | AVIATION SAFETY
La prohibición de computadoras portátiles comienza el Martes 17/12 en vuelos Estados Unidos desde Medio Oriente y África
El próximo Martes 17 Diciembre 2019 en las cabinas de nueve aerolíneas que vuelan sin escalas a Estados Unidos desde Medio Oriente y África comenzará las prohibiciones de computadoras portátiles a bodo en las cabinaas de avión. Una nueva prohibición de viajar puede significar que las computadoras portátiles, tabletas y otros dispositivos electrónicos grandes deben permanecer en el equipaje documentado en vuelos sin escalas a los EE.UU. desde ciertos aeropuertos en el Medio Oriente y África.
El Gobierno de Estados Unidos ha iniciado notificar a nueve aerolíneas extranjeras en el Medio Oriente y África a las 3 am ET del Martes 17/12 que los dispositivos electrónicos personales más grandes que los teléfonos celulares serán prohibidos indefinidamente en las cabinas de aproximadamente 50 vuelos directos diarios hacia los Estados Unidos.
El Secretario del Departamento de Seguridad Nacional, John Kelly, y el Jefe interino de la Administración de Seguridad del Transporte, Huban Gowadia, decidieron que se necesitaba una mayor seguridad basada en la inteligencia sobre las aerolíneas que vuelan sin escalas desde 10 aeropuertos a los Etados Unidos cuatro altos funcionarios de la administración que hablaron con los periodistas sobre antecedentes para discutir medidas de seguridad. «La inteligencia evaluada indica que los terroristas continúan atacando a la aviación comercial y están buscando agresivamente métodos innovadores para llevar a cabo sus ataques, que incluyen el contrabando de dispositivos explosivos en varios artículos de consumo», dijo un alto funcionario de la administración.
El máximo demócrata en el Comité de Inteligencia de la Cámara de Representantes, el representante Adam Schiff de California, apoyó plenamente las precauciones de seguridad el martes después de recibir información sobre ellos durante el fin de semana. «Estos pasos son necesarios y proporcionales a la amenaza. El sistema de aviación global sigue siendo un objetivo principal y la seguridad adecuada requiere que continuamente adaptemos nuestras defensas», dijo Schiff.
Las aerolíneas seleccionadas tendrán 96 horas para garantizar que los pasajeros guarden todas sus tabletas, lectores electrónicos, reproductores de DVD, cámaras, unidades de juegos, impresoras de viaje y escáneres, cualquier dispositivo electrónico más grande que un teléfono celular, en el equipaje facturado en lugar de en el equipaje de mano. Los funcionarios no revelaron por qué era más seguro tener la electrónica en bodega que en la cabina de pasajeros. Si una aerolínea ignora las restricciones, los funcionarios de seguridad solicitarán a la Administración Federal de Aviación que revoque el certificado de la aerolínea para volar a los Estados Unidos.
Los funcionarios del Departamento de Seguridad Nacional y del Estado comenzaron a notificar a los funcionarios de los países afectados sobre las inminentes restricciones el domingo. Las nueve aerolíneas afectadas son: Royal Jordanian, EgyptAir, Turkish Airlines, Saudi Arabian Airlines, Kuwait Airways, Royal Air Maroc, Qatar Airways, Emirates Airline y Etihad Airways.
Jonathan Grella, vicepresidente ejecutivo de la Asociación de Viajes de EE.UU., dijo que la comunidad de viajes apoya que el vuelo sea más seguro. Pero el gobierno debería explicar los cambios en las políticas a medida que se vuelven a evaluar las medidas, para asegurar en lugar de suprimir los viajes, dijo. «Instamos al gobierno federal a que haga todo lo posible para minimizar las interrupciones a los viajeros legítimos articulando clara y rápidamente los detalles de la nueva política al personal de aplicación y al público que vuela», dijo Grella.
Los 10 aeropuertos internacionales donde esas aerolíneas vuelan directamente a los EE.UU. Son: Queen Alia en Jordania, El Cairo en Egipto, Ataturk en Turquía, King Abdulaziz y King Khalid en Arabia Saudita, Kuwait, Mohamed V en Marruecos, Doha en Qatar y Dubai y Abu Dhabi en Emiratos Árabes Unidos. «El esfuerzo no se centró específicamente en un solo lugar o país. Realmente está abordando la amenaza y cómo percibimos la amenaza, y lo que estamos haciendo es lo que creemos que es lo correcto en el lugar correcto para abordar la amenaza y garantizar la seguridad de nuestro público viajero», dijo un alto funcionario de la administración.
La prohibición no afecta a las aerolíneas estadounidenses porque ninguna vuela directamente desde los aeropuertos o países involucrados. Los funcionarios no respondieron directamente a una pregunta sobre la posibilidad de que un terrorista en uno de los países afectados tome un vuelo de conexión a los Estados Unidos. «Continuamos evaluando y aplicando medidas de seguridad, tanto visibles como invisibles para abordar todos los aspectos de esta amenaza», dijo un alto funcionario de la administración.
La orden se basó en inteligencia que los funcionarios no divulgarían. Incidentes y accidentes aéreos como el de la aerolínea Metrojet por una presunta bomba en Octubre 2015; la explosión a bordo en un vuelo de Daallo Airlines en Somalia en Febrero 2016, y los bombardeos en los Aeropuertos de Bruselas en Marzo 2016 y Estambul en Junio 2016 contribuyeron al mayor nivel de amenaza. Los expertos en seguridad han dicho que la bomba a bodo del vuelo de Daallo Airlines estaba escondida en una computadora portátil.
«Estamos preocupados por el interés actual en apuntar a la aviación comercial, incluidos los centros de transporte. Solo evaluando toda la inteligencia, creemos que la amenaza sigue siendo importante contra las aerolíneas y los aeropuertos. Por esa razón, hemos tomado la determinación de que estas medidas eran necesarias», dijo un alto funcionario de la administración.
Andrew Thomas, Profesor asociado de la Universidad de Akron y Editor Jefe del Journal of Transportation Security, dijo que Al Qaeda sigue apuntando a la aviación, a pesar de la atención centrada en el Estado Islámico. Empacar explosivos en la electrónica no es nada nuevo, después de que la bomba escondida en una grabadora de cassette en el equipaje facturado destruyó el vuelo 103 de Pan Am en Diciembre 1988, dijo. «La idea de usar dispositivos electrónicos como 'caballos de Troya' para entregar explosivos a bordo de un vuelo no es nada nuevo. Pero surge otra cuestióm: ¿viajarían o podrían viajar las personas sin su teléfono móvil u otros dispositivos personales si no se les da otra opción?», dijo Thomas.
Application Prohibition computers
The ban on laptops begins on Tuesday 17/12 on United States flights from the Middle East and Africa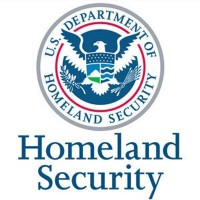 Next Tuesday, December 17, 2019, in the cabins of nine airlines that fly nonstop to the United States from the Middle East and Africa will begin the prohibitions of laptops onboard in the airplane cabins. A new travel ban may mean that laptops, tablets and other large electronic devices must remain in checked luggage on nonstop flights to the US. from certain airports in the Middle East and Africa.
The United States Government has begun notifying nine foreign airlines in the Middle East and Africa at 3 am ET on Tuesday 17/12 that personal electronic devices larger than cell phones will be banned indefinitely in the cabins of approximately 50 direct flights daily to the United States.
The Secretary of the Department of Homeland Security, John Kelly, and the Acting Chief of the Transportation Security Administration, Huban Gowadia, decided that greater intelligence-based security was needed on airlines that fly nonstop from 10 airports to the States United four senior administration officials who talked to reporters about the background to discuss security measures. «The evaluated intelligence indicates that terrorists continue to attack commercial aviation and are aggressively seeking innovative methods to carry out their attacks, which include the smuggling of explosive devices in various consumer items», said a senior administration official.
The top Democrat on the House of Representatives Intelligence Committee, Representative Adam Schiff of California, fully supported security precautions on Tuesday after receiving information about them over the weekend. «These steps are necessary and proportional to the threat. The global aviation system remains a primary objective and adequate security requires that we continually adapt our defenses», Schiff said.
The selected airlines will have 96 hours to ensure that passengers store all their tablets, electronic readers, DVD players, cameras, game units, travel printers and scanners, any electronic device larger than a cell phone, in checked luggage in place in hand luggage. Officials did not reveal why it was safer to have electronics in the hold than in the passenger cabin. If an airline ignores the restrictions, security officials will ask the Federal Aviation Administration to revoke the airline's certificate to fly to the United States.
Officials from the Department of Homeland and State Security began notifying officials in affected countries about the impending restrictions on Sunday. The nine affected airlines are Royal Jordanian, Egypt Air, Turkish Airlines, Saudi Arabian Airlines, Kuwait Airways, Royal Air Maroc, Qatar Airways, Emirates Airline, and Etihad Airways.
Jonathan Grella, executive vice president of the US Travel Association, said the travel community supports making the flight safer. But the government should explain changes in policies as measures are reassessed, to ensure instead of suppressing travel, he said. «We urge the federal government to do everything possible to minimize disruptions to legitimate travelers by clearly and quickly articulating the details of the new policy to the enforcement staff and the flying public», said Grella.
The 10 international airports where these airlines fly directly to the US They are Queen Alia in Jordan, Cairo in Egypt, Ataturk in Turkey, King Abdulaziz and King Khalid in Saudi Arabia, Kuwait, Mohamed V in Morocco, Doha in Qatar and Dubai and Abu Dhabi in the United Arab Emirates. «The effort was not specifically focused on one place or country. It is really addressing the threat and how we perceive the threat, and what we are doing is what we believe is right in the right place to address the threat and ensure the security of our traveling public», said a senior administration official.
The ban does not affect US airlines because none fly directly from the airports or countries involved. Officials did not directly answer a question about the possibility of a terrorist in one of the affected countries taking a connecting flight to the United States. «We continue to evaluate and apply security measures, both visible and invisible, to address all aspects of this threat,» said a senior administration official.
The order was based on intelligence that officials would not disclose. Incidents and air accidents such as that of the Metrojet airline by an alleged bomb in October 2015; the explosion on board a Daallo Airlines flight in Somalia in February 2016, and the bombing at Brussels Airports in March 2016 and Istanbul in June 2016 contributed to the higher level of threat. Security experts have said that the onboard bomb of the Daallo Airlines flight was hidden in a laptop.
«We are concerned about the current interest in targeting commercial aviation, including transportation centers. Only by evaluating all intelligence, we believe that the threat remains important against airlines and airports. For that reason, we have determined that these measures were necessary», said a senior administration official.
Andrew Thomas, Associate Professor at the University of Akron and Chief Editor of the Journal of Transportation Security, said Al Qaeda continues to target aviation, despite the focus on Islamic State. Packing explosives in electronics is nothing new after the bomb hidden in a cassette recorder in checked luggage destroyed Pan Am flight 103 in December 1988, he said. «The idea of ​​using electronic devices such as 'Trojan horses' to deliver explosives on board a flight is nothing new. But another question arises: would people travel or could they travel without their mobile phone or other personal devices if they were not given another option?», said Thomas.
Ξ A I R G W A Y S Ξ
SOURCE: Airgways.com
DBk: Dhs.gov / Wsj.com / Airgways.com
AW-POST: 201912160837AR
A\W   A I R G W A Y S ®