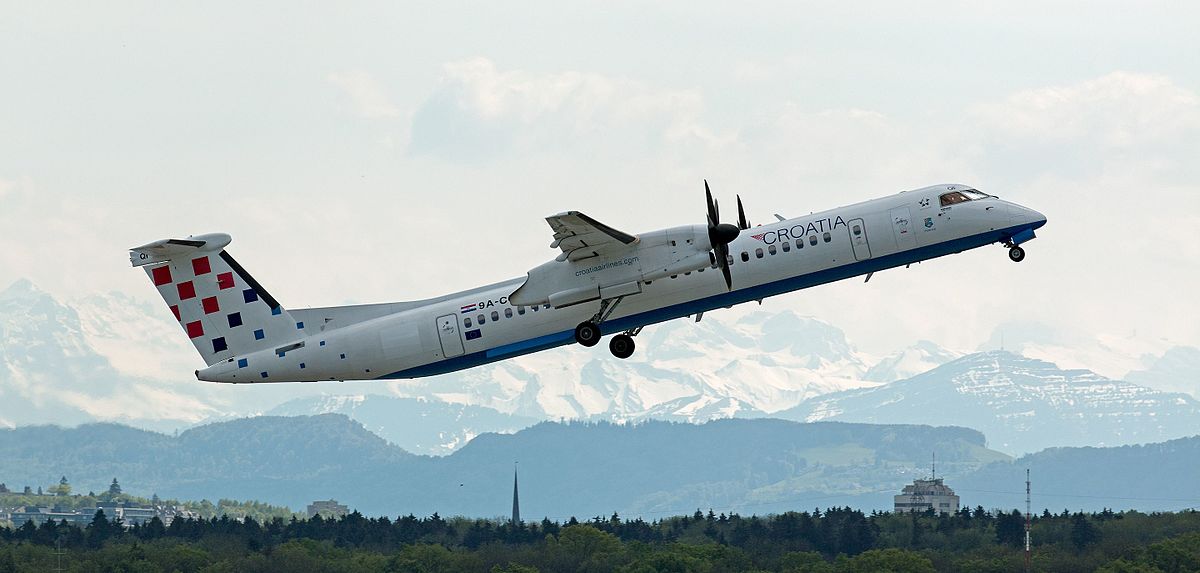 AW | 2019 12 26 15:43 | AIRLINES
Aegean Airlines y Air Nosttrum interezadas por la aerolínea croata
Croatia Airlines ha infomado esta semana que dos aerolíneas presentaron sus ofertas a los asesores de privatización de la aerolínea, PBZ y DVB, sin proporcionar más información. Aegean Airlines de Grecia y Air Nostrum de España han presentado ofertas no vinculantes para la adquisición de Croatia Airlines.
El Gobierno de Croacia ha establecido una fecha límite para privatizar o recapitalizar Croacia Airlines en Junio 2020. Según informes de medios locales, los asesores analizarán las ofertas presentadas y las transmitirán a la gerencia de la compañía. Un comité interinstitucional, creado por el estado, seleccionará la mejor oferta, si cumple con los requisitos establecidos.
Aegean Airlines expresó su interés inicial por su compañero miembro de Star Alliance, Croatia Airlines en 2015. La aerolínea griega ha ampliado su red en Croacia en los últimos años y ahora mantiene servicios desde Atenas a Zagreb durante la mayor parte del año, mientras que los vuelos a Dubrovnik se han extendido la mayor parte del invierno de este año. También ejecuta operaciones estacionales a Split.
Air Nostrum, que forma parte de la franquicia regional de Iberia y miembro afiliado de la alianza Oneworld, ha estado alquilando en wetlease sus aviones a Croatia Airlines durante los últimos tres meses de verano. La propia Iberia ha ampliado significativamente su oferta de vuelos a Croacia.
El Ministerio de Mar, Transporte e Infraestructura, a cargo de Oleg Butković, dijo en Noviembree 2019 que el gobierno planea vender hasta un 70% de participación en Croatia Airlines. Agregó: "Los consultores están buscando socios estratégicos potenciales y decidirán el mejor modelo de recapitalización posible para fin de año. Luego lanzaremos una licitación pública. Según la decisión del gobierno, seleccionaremos un socio estratégico para fines de junio de 2020. Actualmente, el enfoque está en encontrar un inversionista del sector de la aviación, pero no estamos insistiendo en ello. Diferentes modelos de ventas prevén el interés de diferentes tipos de inversores. Ciertamente se ha demostrado interés».
El gobierno también ha reflexionado sobre la posibilidad de crear una participación compuesta por la aerolínea y los aeropuertos estatales, que luego serían asumidos por los fondos de pensiones o por los propios aeropuertos para recapitalizar Croatia Airlines. Sin embargo, esta propuesta no se ha cumplido con una amplia aprobación. A principios de este mes, la Asociación para la Gestión de Fondos de Pensiones dijo que está interesada en la adquisición de un posible holding. Por otro lado, el aeropuerto de Split señaló que tal empresa sería demasiado arriesgada.
Interest by Croatia Airlines
Aegean Airlines and Air Nostrum interrelated by the Croatian airline
Croatia Airlines has reported this week that two airlines submitted their offers to the airline's privatization consultants, PBZ and DVB, without providing more information. Aegean Airlines of Greece and Air Nostrum of Spain have submitted non-binding offers for the acquisition of Croatia Airlines.
The Government of Croatia has set a deadline to privatize or recapitalize Croatia Airlines in June 2020. According to local media reports, the advisors will analyze the offers submitted and transmit them to the company's management. An inter-institutional committee, created by the state, will select the best offer if it meets the established requirements.
Aegean Airlines expressed its initial interest in its fellow Star Alliance member, Croatia Airlines in 2015. The Greek airline has expanded its network in Croatia in recent years and now maintains services from Athens to Zagreb for most of the year, while the Flights to Dubrovnik have extended most of the winter this year. It also executes seasonal operations to Split.
Air Nostrum, which is part of the Iberia regional franchise and an affiliated member of the Oneworld alliance, has been renting its airplanes to Croatia Airlines during the last three months of summer. Iberia itself has significantly expanded its offer of flights to Croatia.
The Ministry of Sea, Transport, and Infrastructure, in charge of Oleg Butković, said in Noviembre 2019 that the government plans to sell up to 70% stake in Croatia Airlines. He said: "The consultants are looking for potential strategic partners and will decide on the best possible recapitalization model by the end of the year. Then we will launch a public tender. According to the government's decision, we will select a strategic partner by the end of June 2020. Currently, the focus is on finding an investor in the aviation sector, but we are not insisting on it. Different sales models provide for the interest of different types of investors. Certainly, interest has been shown».
The government has also reflected on the possibility of creating a stake consisting of the airline and the state airports, which would then be assumed by the pension funds or by the airports themselves to recapitalize Croatia Airlines. However, this proposal has not been met with broad approval. Earlier this month, the Association for Pension Fund Management said it is interested in acquiring a possible holding. On the other hand, Split airport said that such a company would be too risky.
Interes Croatia Airlinesa
Aegean Airlines i Air Nosttrum međusobno su povezani hrvatskom zrakoplovnom tvrtkom
Croatia Airlines je ovaj tjedan izvijestio da su dvije zrakoplovne tvrtke predale svoje ponude savjetnicima za privatizaciju aviokompanije, PBZ i DVB, bez pružanja dodatnih informacija. Aegean Airlines iz Grčke i Air Nostrum iz Španjolske poslali su neobavezujuće ponude za kupnju Croatia Airlinesa.
Vlada Hrvatske odredila je rok za privatizaciju ili dokapitalizaciju Croatia Airlinesa u lipnju 2020. Prema izvješćima lokalnih medija, savjetnici će analizirati pristigle ponude i proslijediti ih upravi tvrtke. Međuinstitucionalni odbor, koji je osnovala država, odabrat će najbolju ponudu ako ispunjava utvrđene zahtjeve.
Aegean Airlines izrazio je početni interes za svog člana Star Alliancea, Croatia Airlinesa 2015. Grčka zrakoplovna kompanija proširila je mrežu u Hrvatskoj posljednjih godina i sada većinu godine održava usluge od Atene do Zagreba, dok Letovi za Dubrovnik produžili su veći dio zime ove godine. Također provodi sezonske operacije u Splitu.
Air Nostrum, koji je dio regionalne franšize Iberia i pridruženi član saveza Oneworld, iznajmljuje svoje avione Croatia Airlinesu tijekom posljednja tri mjeseca ljeta. Iberia je znatno proširila svoju ponudu letova u Hrvatsku.
Ministarstvo mora, prometa i infrastrukture, zaduženo za Oleg Butković, priopćilo je u Noviembreeju 2019. da vlada planira prodati do 70% udjela u Croatia Airlinesu. Izrazio: «Savjetnici traže potencijalne strateške partnere i do kraja godine će odlučiti o najboljem mogućem modelu dokapitalizacije. Tada ćemo pokrenuti javni natječaj. Prema odluci vlade, izabrat ćemo strateškog partnera do kraja lipnja 2020. Trenutno je fokus usmjeren na pronalaženje investitora u zrakoplovnom sektoru, ali na tome ne inzistiramo. Različiti prodajni modeli osiguravaju interes različitih vrsta investitora. Zasigurno je pokazao interes».
Vlada je također razmišljala o mogućnosti stvaranja udjela koji bi se sastojao od zrakoplovne i državne zračne luke, a koji bi mirovinski fondovi ili same zračne luke tada preuzeli za dokapitalizaciju Croatia Airlinesa. Međutim, ovaj prijedlog nije ispunjen sa širokim odobravanjem. Ranije ovog mjeseca Udruženje za upravljanje mirovinskim fondovima priopćilo je kako je zainteresirano za stjecanje mogućeg udjela. S druge strane, splitska zračna luka rekla je da bi takva tvrtka bila previše rizična. 
Ξ A I R G W A Y S Ξ
SOURCE: Airgways.com
DBk: Mmpi.gov.hr / Croatiaairlines.com / Airgways.com / Avciation24.be
AW-POST: 201912261543AR
A\W   A I R G W A Y S ®