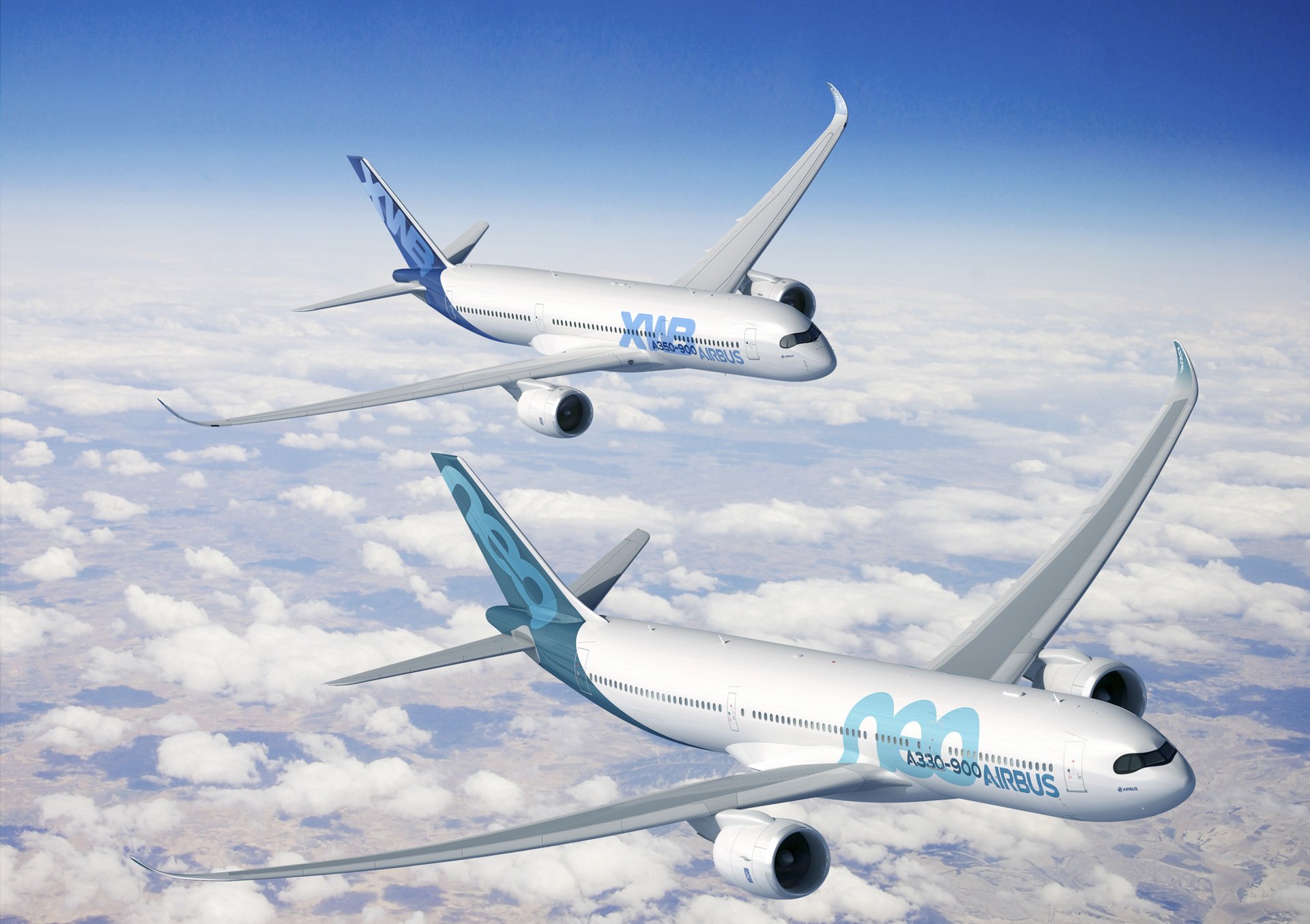 AW | 2020 05 07 11:23 | INDUSTRY / ENGINEERING
Airbus desarrolla conversión de carga para A330 y A350
Airbus Group SE ha revelado que está desarrollando una modificación para los aviones de la familia A330 y A350 que permitirá a las aerolíneas instalar paletas de carga directamente en las pistas de los asientos del piso de la cabina en las cabinas de clase económica, después de retirar los asientos. Esta solución está destinada a ayudar con la continuidad comercial de las aerolíneas, y también para ayudar a aliviar la escasez global de capacidad de carga aérea de carga de barriga debido a la puesta a tierra generalizada de aviones de larga distancia debido a la pandemia de Coronavirus. La capacidad de carga adicional habilitada por la modificación también ayudaría a la industria a abordar la gran demanda de vuelos humanitarios para transportar grandes cantidades de equipos médicos y otros suministros rápidamente a grandes distancias.
Airbus ha traído una solución para evitar la carga en los asientos. La solución de incorporar paletas de carga a las guías de las superficies del piso de la cabina de pasajeros facilita las operaciones de carga y descarga más fáciles y rápidas, así como también reduce el daño y desgaste de los asientos. Otros beneficios reclamados del diseño incluyen la seguridad adicional de una protección contra incendios robusta y la capacidad de restricción de carga de 9 g para evitar que algo se mueva en el vuelo. El alcance del trabajo también incluye la eliminación de los asientos y el IFE, y la instalación de paletas de carga y equipos de seguridad asociados, y también la reinstalación de los elementos originales de la cabina de pasajeros para cuando un avión necesita volver a las operaciones de pasajeros. El enfoque SB también será válido más allá de la pandemia de Covid-19, según Airbus.
La modificación está empaquetada para los operadores como un Boletín de Servicio de Airbus (SB). Según este acuerdo, Airbus define el alcance del trabajo de ingeniería y también gestiona el proceso para obtener la certificación única de EASA.
Airbus cargo version for A330/A350
Airbus develops cargo conversion for A330 and A350
Airbus Group SE has revealed that it is developing a modification for the A330 and A350 family aircraft that will allow airlines to install cargo pallets directly on the tracks of
cabin floor seats in economy class cabins, after removing the seats. This solution is intended to help with business continuity for airlines, and also to help alleviate the global shortage of belly cargo air cargo capacity due to widespread grounding of long-haul aircraft due to the Coronavirus pandemic. The additional cargo capacity enabled by the modification would also help the industry address the high demand for humanitarian flights to transport large amounts of medical equipment and other supplies quickly over long distances.
Airbus has brought a solution to avoid loading on the seats. The solution of incorporating loading pallets into the guides of the surfaces of the floor of the passenger cabin facilitates easier and faster loading and unloading operations, as well as reduces damage and wear on the seats. Other claimed design benefits include the added security of robust fire protection and the 9g load-restraining ability to prevent something from moving in flight. The scope of work also includes the removal of seats and the IFE, and the installation of cargo pallets and associated safety equipment, and also the reinstallation of the original elements of the passenger cabin for when an aircraft needs to return to operations. of passengers. The SB approach will also be valid beyond the Covid-19 pandemic, according to Airbus.
The modification is packaged for operators as an Airbus Service Bulletin (SB). Under this agreement, Airbus defines the scope of the engineering work and also manages the process to obtain the unique EASA certification.
Ξ A I R G W A Y S Ξ
SOURCE: Airgways.com
DBk: Airbus.com / Aircraftinteriorsinternational.com / Airgways.com
AW-POST: 202005071123AR
A\W   A I R G W A Y S ®