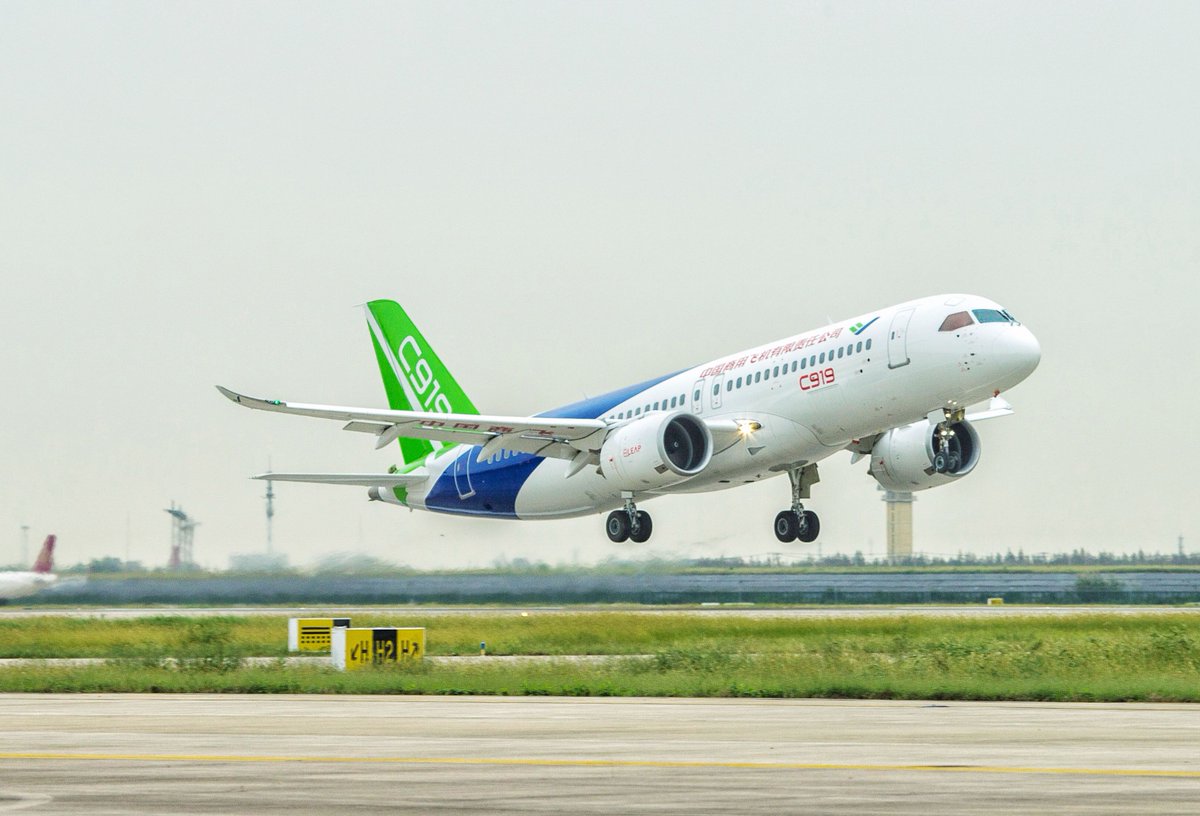 AW | 2017 11 10 18:10 | INDUSTRY
El avión de pasajeros C919 de China desarrolló su primer vuelo de larga distancia el viernes, en un hito que según su fabricante marca el paso del avión a una fase de certificación de aeronavegabilidad
El Commercial Aircraft Corp of China Ltd (COMAC) dijo en un comunicado que el COMAC C919 voló durante 2 horas y 23 minutos desde Shanghai a la ciudad central china de Xi'an, viajando más de 1.300 km (800 millas) y alcanzando una altitud de 7.800 metros (25,590 pies).
El avión, que China quiere competir con el Boeing 737 y el Airbus A320, es un símbolo de las ambiciones aeroespaciales civiles de China. Seguirá en Xi'an para someterse a nuevas pruebas, dijo el fabricante de aviones.
«Este vuelo de transbordador indica que el C919 posee la capacidad de volar rutas interurbanas», dijo el comunicado en el comunicado. «Este marca el paso hacia la investigación y el desarrollo de pruebas de vuelo y el trabajo de certificación de aeronavegabilidad». El último vuelo es la sexta prueba del avión, ya que voló por primera vez el 5 de mayo. Los analistas habían cuestionado las brechas de tiempo entre los vuelos de prueba anteriores.
COMAC apunta a obtener la certificación para el avión de los reguladores chinos, así como del regulador de seguridad de la aviación de Europa, que en abril acordó comenzar el proceso de certificación. COMAC dijo que planea probar eventualmente seis aviones C919 y que realizará el primer vuelo para su segundo avión a fines de este año. El avión actualmente tiene 27 clientes que han realizado pedidos y compromisos para 730 aviones a reacción.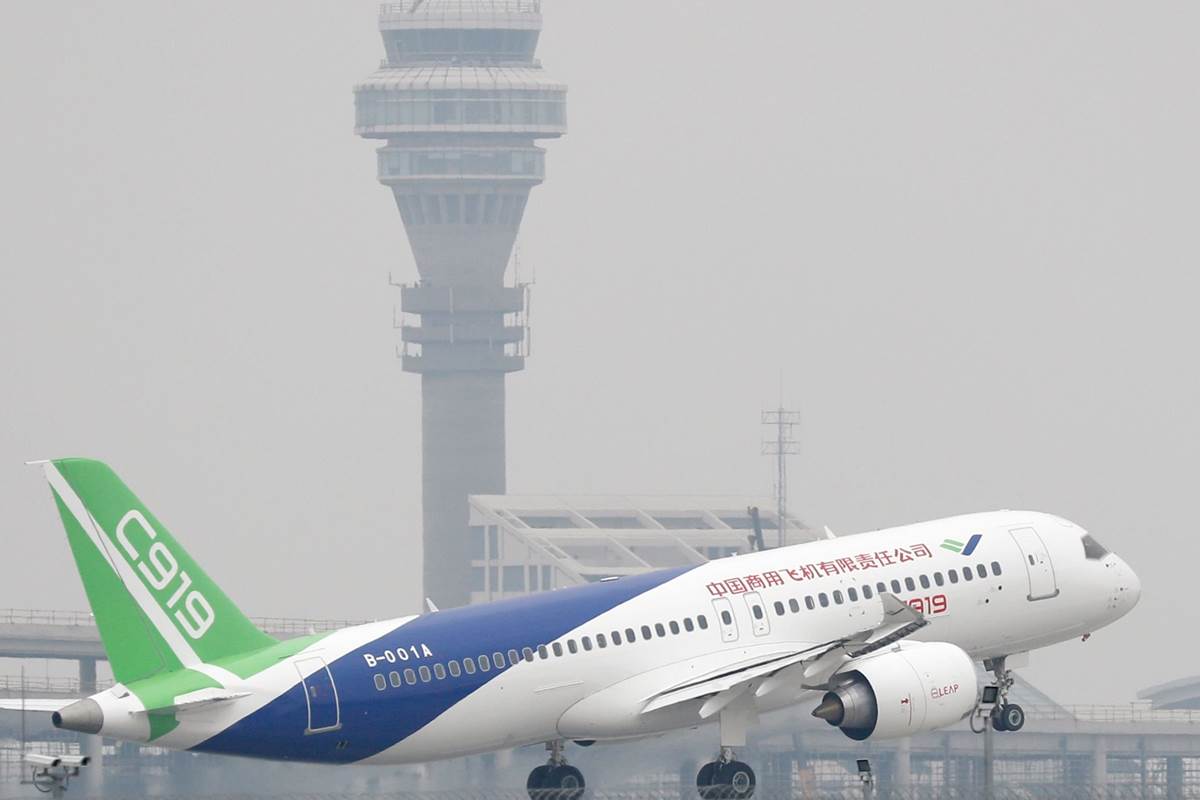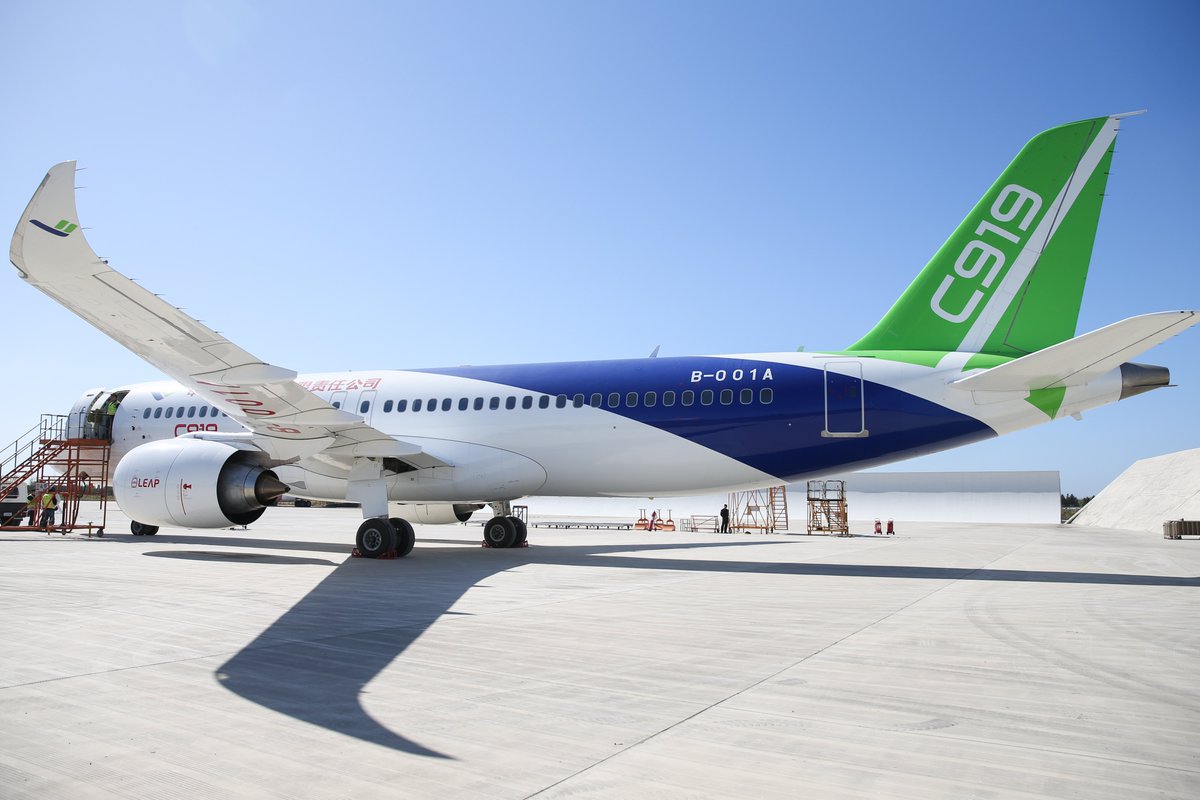 C919 completes first long distance flight
China's C919 passenger plane developed its first long-haul flight on Friday, a milestone that according to its manufacturer marks the passage of the plane to an airworthiness certification phase
The Commercial Aircraft Corp of China Ltd (COMAC) said in a statement that the COMAC C919 flew for 2 hours and 23 minutes from Shanghai to the central Chinese city of Xi'an, traveling more than 1,300 km (800 miles) and reaching an altitude of 7,800 meters (25,590 feet).
The plane, which China wants to compete with the Boeing 737 and the Airbus A320, is a symbol of China's civil aerospace ambitions. He will remain in Xi'an to undergo new tests, said the aircraft manufacturer.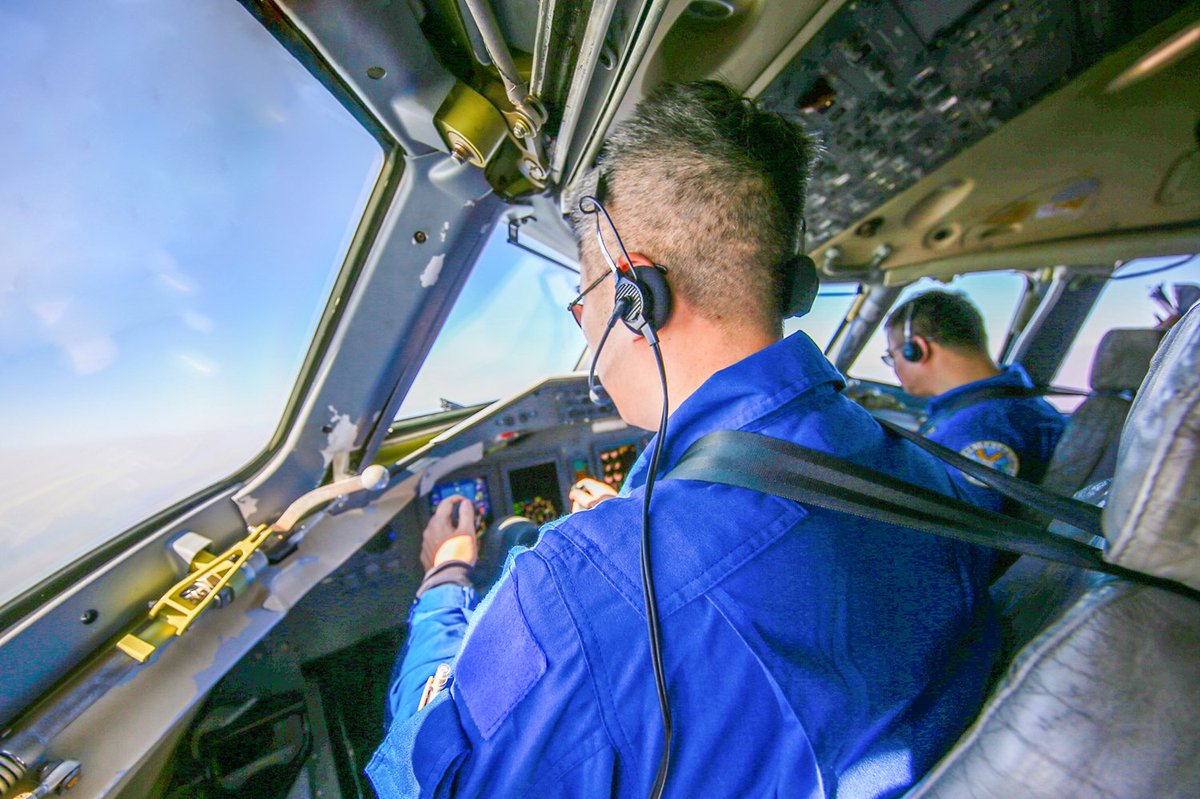 «This ferry flight indicates that the C919 has the ability to fly interurban routes», the statement said in the statement. «It, marks the step towards research and development of flight tests and airworthiness certification work». The last flight is the sixth test of the plane, since it flew for the first time on May 5. Analysts had questioned the time gaps between previous test flights.
COMAC aims to obtain certification for the plane from Chinese regulators, as well as from the European aviation security regulator, which in April agreed to begin the certification process. COMAC said it plans to eventually test six C919 aircraft and that it will make the first flight for its second plane later this year. The aircraft currently has 27 customers who have placed orders and commitments for 730 jet aircraft. A \ W
Ξ A I R G W A Y S Ξ
SOURCE:  Airgways.com
DBk:  Comac.com / Reuters.com
AW-POST: 201711101810AR
A\W   A I R G W A Y S ®