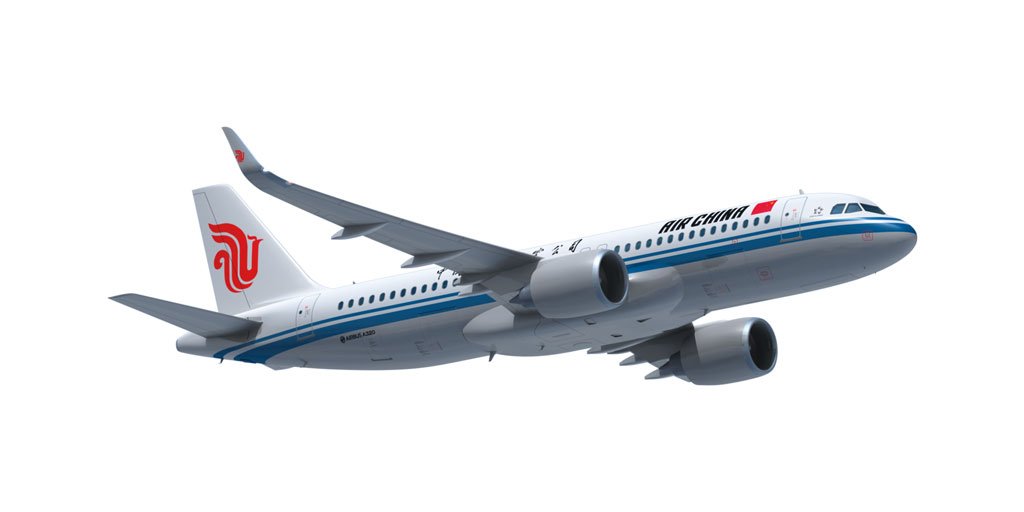 AW | 2017 11 17 20:17 | AIRLINES
Air China recibe la entrega del primer A320NEO con motor PurePower® Gear Turbofan
Pratt & Whitney, una división de United Technologies Corp. anunció hoy que Air China ha recibido su primer avión familiar Airbus A320NEO, impulsado por los motores Pratt & Whitney's Motor PurePower.
Este avión es el primer A320NEO en ser entregado a un operador chino desde la línea de ensamblaje final de Airbus (FAL) en Tianjin, China. La entrega se produce después de que Pratt & Whitney anunciara recientemente un acuerdo definitivo con Air China Limited y Shenzhen Airlines para 60 aviones de la familia A320NEO, propulsados ​​por el motor Pratt & Whitney. El contrato con Air China incluye un programa de gestión de flotas EngineWise a 15 años.
«Este es un hito emocionante. Estamos encantados de ver el motor GTF entrar en servicio con Air China, y estamos seguros de que continuará logrando los ahorros prometidos de consumo de combustible, así como su reducción en la huella de ruido y las emisiones de carbono», dijo Doug Cai, presidente de Pratt & Whitney China.
Fundada en 1988, Air China es la aerolínea de bandera nacional de China y miembro de la red de aerolíneas más grande del mundo, Star Alliance.  
Air China receives A320NEO with PurePower®
Air China receives delivery of the first A320NEO with PurePower® Gear Turbofan engine
Pratt & Whitney, a division of United Technologies Corp. announced today that Air China has received its first Airbus A320NEO family aircraft, powered by Pratt & Whitney's PurePower engine.
This aircraft is the first A320NEO to be delivered to a Chinese operator from the final Airbus assembly line (FAL) in Tianjin, China. The delivery comes after Pratt & Whitney recently announced a definitive agreement with Air China Limited and Shenzhen Airlines for 60 aircraft of the A320NEO family, powered by the Pratt & Whitney engine. The contract with Air China includes a 15-year EngineWise fleet management program.
«This is an exciting milestone, we are delighted to see the GTF engine coming into service with Air China, and we are confident that it will continue to achieve the promised savings in fuel consumption, as well as its reduction in noise footprint and carbon emissions». said Doug Cai, president of Pratt & Whitney China.
Founded in 1988, Air China is China's national flag carrier and member of the world's largest airline network, Star Alliance. A \ W
Ξ A I R G W A Y S Ξ
SOURCE:  Airgways.com
DBk:  Airbus.com / Sinaimg.cn
AW-POST: 201711172017AR
A\W   A I R G W A Y S ®