AW | 2017 11 18 01:23 | INDUSTRY
La industria de aviación comercial tras los cambios de un nuevo escenario mundial
Después de la batalla rivalizada entre Boeing, Bombardier y los gobiernos de Estados Unidos y Canadá; el aumento del volumen de tráfico de las low cost; la finalización de la Feria Aeronáutica Dubai Airshow 2017, y la trazabilidad de la producción de aeronaves, han permitido observar muchos cambios en la aviación comercial.
La batalla del CSeries
Uno de los acontecimientos más relevantes de la aviación comercial es la batalla de la industria aérea que están rivalizando Boeing y Bombardier donde un tercero en la discordia se llama Airbus.
Cuando Boeing Co. observó las «supuestas subvenciones» del Gobierno de Quèbec a la industria de Bombardier y la superoferta de ventas del CSeries a precios muy bajos a Delta Air Lines, ha encendido la alarma acusando de «dumping» a Bombardier por prácticas comerciales ilegales. El grito en el cielo se ha traducido en imponer aranceles aduaneros a la importación de los nuevo jet regionales CSeries en los Estados Unidos del orden del 300%, haciendo inviables todo tipo de negociación con las aerolíneas en este país. Detrás de este escenario, está también el reclamo de Boeing por la supuesta interposición entre el Boeing 737-700/Boeing 737-7 MAX con respecto a su «competidor» el CSeries CS-300, que es una aeronave típicamente regional. La estrategia de Boeing pronto dio un giro inesperado. La formidable estrategia lanzada por parte de Bombardier Inc. de asociarse estrategicamente con Airbus Group para fabricar el CSeries en Alabama, Estados Unidos ha derrumbado toda esperanza de Boeing de haber obtenido una gran victoria.
Boeing menosprecia a Bombardier
La reacción de The Boeing Company no se hizo esperar. El plan que Bombardier proyecta para la fabricación y línea de ensamblaje del CSeries en las instalaciones de Móbile, Alabama avanza. Pero Boeing ya está intentando poner obstáculos al cielo despejado que tiene Bombardier. Boeing confirma que no comprará las garantías de Bombardier Inc. por la que construirá una línea de ensamblaje en Alabama en asociación con Airbus SE.
«Es muy poco probable que Bombardier y Airbus establezcan realmente una línea de ensamblaje de la CSeries en Alabama», dijo Boeing en una carta al Secretario de Comercio de Estados Unidos, Wilbur Ross. Los planes para la nueva instalación, que probablemente estaría ubicada al lado de una planta existente de Airbus en Mobile, «no tendrían ningún sentido económico», dijo la compañía con sede en Chicago.
La carta, fechada el 13 de Noviembre 2017, es parte del caso de Boeing ante las autoridades estadounidenses, que están investigando si se deben imponer aranceles a las ventas estadounidenses de la CSeries. Boeing acusó a Bombardier de vender el avión a Delta Air Lines Inc. a «precios absurdamente bajos». Hasta ahora, el Departamento de Comercio se ha puesto de parte de Boeing, recomendando aranceles preliminares de aproximadamente 300% en el avión regional CSeies CS-100 y CS-300.
Por la otra contraparte, Bombardier dijo que está comprometido a construir el jet de la CSeries en Mobile a través de una asociación con Airbus. Airbus acordó el mes pasado obtener una participación mayoritaria en el proyecto de la CSeries, ofreciendo a cambio la experiencia de comercialización y fabricación del fabricante de aviones europeo. Los ejecutivos de ambas compañías han argumentado que la CSeris no debería enfrentar gravámenes extras si se ensambla en territorio estadounidense. Las piezas y componentes hechos en Estados Unidos en la CSeries ya superan el 50%, dijo el martes el presidente ejecutivo de Bombardier, Alain Bellemare, en una conferencia de inversores.
Going Mobile
La construcción de la instalación de la CSeries en Mobile podría costar más de U$D 300 millones de dólares, dijo Bombardier en una presentación del Departamento de Comercio con fecha del 6 de Noviembre.
Bombardier no «tiene suficientes pedidos para que la CSeries pueda sostener la producción completa» por un período de tiempo apreciable en la línea de ensamblaje existente de la compañía en Mirabel, Quèbec. «La única razón para realizar cualquier actividad de ensamblaje de la CSeries en los Estados Unidos sería intentar eludir los aranceles antidumping y compensatorios«, remarcó Boeing en su carta. «Las penalizaciones deberían aplicarse a los aviones de la CSeries, incluso si se establece una segunda línea de ensamblaje en los EE.UU.», sentenció Boeing.
Bombardier contraataca. «Boeing está equivocado», dijo el vocero de Bombardier Mike Nadolski el miércoles por correo electrónico. La asociación fue motivada por las oportunidades económicas de colaborar en la CSeries. Un beneficio adicional de la instalación de ensamblaje de los EE. UU. Es que, en la medida en que las leyes comerciales de EE.UU. estaban destinadas a promover la fabricación en los EE. UU., logra ese objetivo y significa que las aerolíneas estadounidenses obtendrán una CSeries fabricada en EE.UU.
El representante federal Bradley Byrne instó al Secretario de Comercio a apoyar la empresa Airbus-Bombardier. La nueva línea de ensamblaje en Mobile «dará como resultado cientos de empleos estadounidenses mejor pagados y altamente calificados», dijo el republicano de Alabama en una carta dirigida a Ross el 13 de Noviembre.
Se espera que la Comisión de Comercio Internacional de los EE.UU. entregue un fallo final a principios del próximo año sobre si Boeing fue perjudicado por el programa de la CSeries. Si el tribunal con sede en Washington se alía con Boeing, los aranceles se mantendrán vigentes para las importaciones de los aviones. Eso prepararía la próxima batalla: si la CSeries construida por Airbus en Alabama está «hecha en Estados Unidos».
Boeing y la relación con Delta
La capacidad de Boeing para competir por Delta Air Lines no se vio obstaculizada por la disputa comercial de Bombardier.
La eficiencia de la flota es una palanca importante que Delta Air Lines intenta extraer a medida que trabaja para recortar sus costos unitarios (excluyendo el combustible) en 2018 a 2% o menos. El próximo año, la aerolínea planea duplicar el ritmo de reemplazo de la flota, impulsada por más de 50 entregas programadas de fuselaje estrecho (narrowbodies).
Delta está en el proceso de un programa de varios años para aumentar su flota nacional ya que agrega más Airbus A321 y Boeing 737-900 a su flota. La flota de aviones de mayor densidad ayudó a Delta a aumentar sus ingresos debido a la mayor cantidad de asientos premium disponibles en esos aviones.
Ahora, según los informes, la aerolínea está evaluando un nuevo pedido de aviones de fuselaje estrecho, y los principales fuselajes Airbus y Boeing son los principales contendientes en el concurso.
Aunque Delta y Boeing han estado involucrados en desavenencias de alto perfil durante los últimos años, es probable que la tensión no juegue un papel importante en las evaluaciones de aeronaves de Delta. En última instancia, la economía de la aeronave tendrá más peso en el análisis de la aerolínea que las maniobras políticas. Los negocios son negocios, la política es política.
Dubai Airshow 2017
El paso de la Feria Aeronáutica de Dubai Airshow de 2017 ha dejado una honda huella en los principales constructores de aviones comerciales de cara a la línea de producción a futuro.
La Feria de aviación de Dubai en Medio Oriente ha permitido observar detalles interesantes de un creciente mercado regional estratégicamente importante tanto para Airbus y Boeing.
EL AIRBUS A350-90 ESTUVO PRESENTE EN DUBAI AIRSHOW 2017
Airbus, records y nuevos desafíos
El constructor europeo Airbus SE ha logrado en Dubai Airshow 2017 un records de ventas histórica, obteniendo 430 aeronaves, el mayor pedido en la historia de la marca Airbus. El contrato firmado por el consorcio con la compañía Indigo Partners LLC de Estados unidos asciende a U$D 40.108.400.000 (€ 34.000.000.000 millones de euros).
El consorcio europeo Airbus logró el pedido más ambicioso de su historia: el fondo de inversiones estadounidense Indigo Partners, especializado en aerolíneas low cost, le encargó 430 aviones de la familia A320NEO, una venta que le reportará unos ingresos de 34.000 millones de euros a la compañía con sede en Toulouse.
El acuerdo fue sellado durante el salón aeronáutico de Dubái y lo confirmó Airbus desde Francia. "Me felicito por esta nueva muestra de confianza manifestada por importantes compañías aéreas que se comprometen a este acuerdo comercial sin precedentes", dijo a la agencia France Presse el director general delegado de Airbus, Fabrice Brégier. "Es un éxito aplastante para Airbus y sus aviones A320 en el transporte aéreo mundial", añadió.
Según Airbus, el pedido, que duplica los que acumulaba la compañía este año, consiste en 273 modelos A320NEO y 157 A321NEO. Esto convierte a Indigo Partners, que en el pasado ya había encargado otros 427 aparatos de la familia A320, en uno de los mayores clientes del consorcio europeo.
"Este significativo compromiso de 430 aparatos adicionales subraya nuestra visión optimista en el crecimiento potencial de nuestra familia de aerolíneas low cost, así como nuestra confianza en la familia A320NEO como plataforma de ese crecimiento", dice el cofundador de Indigo Bill Franke, considerado como una de las figuras más relevantes en el negocio del bajo costo.
Indigo Partners es una firma de capital de riesgo estadounidense que controla la aerolínea de bajo costo Frontier Airlines, que recibirá 134 aviones del pedido anunciado con Airbus, y la chilena JetSmart, que tendrá 70. También tiene una participación relevante en la mexicana Volaris, que recibirá 80 unidades, y la húngara Wizz Air, que se beneficiará de la mayor parte del pedido, con 146 nuevos aviones.
El fondo de inversión Indigo Partners LLC opera en Phoenix, Arizona, desde hace 15 años. Su estrategia pasa por ofrecer a los viajeros precios a la carta, en función de las opciones que están dispuestos a pagar al comprar el billete. Indigo adquirió Frontier en 2013, tras pagar U$D 145 millones de dólares a Republic Airways. La sometió a una reestructuración y ahora con este pedido se dispone a ampliar sus destinos. La firma está en proceso de crear una compañía de bajo costo en Canadá, un mercado en el que las aerolíneas ultrabaratas tienen margen para crecer.
Indigo está procurando expandirse en América Latina con JetSmart, aprovechando el tirón de la clase media. La corporación Indigo está en la misma dirección hacia la consolidación de la industria de la aviación europea.
Para Airbus, este nuevo contrato, el más grande de su historia, le permitirá duplicar cómodamente la lista de pedidos anual, que hasta ahora era de 288 netos, tras varias cancelaciones. Airbus acumularía pedidos por 718 aviones hasta la fecha, podrá sobrepasar a su principal rival Boeing, que contaba hasta ahora con 605 pedidos.
La popularidad del modelo A320NEO, el cual, desde su salida al mercado en 2010, supera ya los 5.200 aparatos solicitados por 95 clientes de todo el mundo. Unos datos que, según Airbus, consolidan a este modelo, que ha conseguido captar casi 60% del mercado mundial.
Aumento de fabricación en Airbus
Un beneficio importante dl contrato millonario que ha recibido Airbus SE en la Feria Aeronáutica Dubai Airshow 2017, es la influencia positiva en las plantas de producción en España como así tambien en Francia, Reino Unido y Alemania
Esta semana la compañía firmaba un contrato de U$D 40.108.400.000 (€ 34.000.000.000 millones de euros), asegurando la continuidad de los empleados en esta fábrica.
Airbus y la compañía Indigo Partners LLC han firmado un acuerdo en el que se hace un encargo a la empresa aeronáutica de 430 aviones de los modelos de la familia A320. La planta de Getafe sale beneficiada de este acuerdo, ya que es donde se fabrican los estabilizadores horizontales de cola de las naves permitiendo la continuidad de la línea de autopartes para el ensamblaje de la familia A320. Aunque este acuerdo no asegura que vaya a aumentar el número de puestos de trabajo, si que aporta bastante tranquilidad en el plano laboral puesto que se asegura la continuidad de los empleados varios años en Getafe. Desde el departamento de operaciones de Airbus aseguran que este contrato supone para la compañía afrontar "el mayor pedido de la historia de la aviación comercial".
El contrato también recae sobre todas las plantas de Airbus en España. Además de en Getafe, también hay más sedes en el país, como en Tres Cantos, Barajas, Sevilla, Cádiz y Talavera de la Reina. Las plantas de Tolouse en Francia, Chester y Bristol en Reino Unido y Hamburgo Finkenwerder en Alemania verán ampliadas las proyecciones de producción principalmente de la línea A320.
Superjumbo A380
No todo ha sido luces en la industria europea de Aibus SE. El panorama de la línea de producción del A380 genera muchas sombras.
Emirates Airlines, la única compañía que apuesta a este tipo de avión, dejó de invertir en él en los últimos tiempos, lo que generó dudas y controversias por la continuidad del programa Airbus A380.
Cuando Airbus sacó al mercado el Superjumbo A380 con la capacidad de destronar a la «Reina de los Cielos», el Boeing 747, parecía que estos lujosos aviones de dos pisos llegaban para provocar una revolución en el transporte aéreo. Sin embargo, con el tiempo esa expectativa que habían generado desde un comienzo se fue desvaneciendo.
Aunque Airbus ha realizado algunas mejoras en el Programa A380 con una versión renovada denominada A380Plus, no han alcanado para que la línea de producción continúe hacia el futuro.
En la Dubai Airshow 201, transcurrida esta semana, sucedió algo que encendió las alarmas respecto al futuro de ese modelo de aeronave. Allí se esperaba que la aerolínea local Emirates anunciara la compra de nuevos A380. Cabe destacar que la compañía adquirió la mitad de las 318 aeronaves que desarrolló Airbus en los últimos 15 años. Ninguna otra aerolínea posee más de 19 unidades. Pero lo que los especialistas y el mundo de la aviación auguraban, no se cumplió.
Emirates solicitó 40 Boeing 787-10 Dreamliners, un avión más elegante y eficiente. Esto, para muchos, significó el principio del final de los «Superjumbo» A380.
Sir Tim Clark, presidente de Emirates, explicó que la compañía no descarta comprar más A380 en el futuro, pero aclaró que para que eso suceda Airbus debe comprometerse a no cancelar ese modelo de avión. La preocupación de Tim Clark puede convertirse en una profecía autocumplida para Airbus. Es que Emirates no es solamente el cliente más importante del avión, sino que es el único. Eso significa que lo que sucedió en Dubai esta semana podría marcar el final del «Superjumbo».
Con su llegada, los A380 buscaban abrir una nueva era de lujo y confort, y ser redituables para las aerolíneas. Las elegantes salas y el impactante tamaño quedaron opacados por los malos rendimientos financieros que generó este modelo. Por ese motivo, casi ninguna compañía cuenta con una importante flota de ese avión. En esa puja el A380 quedó detrás de los bimotores más económicos y más eficientes en consumo de combustible, como el Boeing 787 y el 777. Incluso frente al Airbus A350.
«El A380, voy a ser honesto, no ha sido un avión tremendamente exitoso dado que [Emirates] es el principal operador del avión. La mayoría de los operadores del A380 con los que he hablado no están encantados con el rendimiento del A380 por su costo», indicó el CEO de Delta, Ed Bastian.
Actualmente estos aviones de cuatro motores son utilizados para rutas especiales de alta densidad. Alan Joyce, CEO de Qantas, detalló que el A380 «todavía tiene un rol en los aeropuertos que tienen restricciones de espacio».
Pero el futuro de los Airbus A380 sigue teniendo un futuro incierto. Mientras tanto, las aerolíneas han permitido entender en que dirección va la aviación comercial.
Boeing en vuelo crucero
El reinado de Boeing en la aviación comercial sigue fortaleciéndose en cada feria aeronáutica. Así a quedado demostrado en la Dubai Airshow 2017. Cuando Airbus estimaba que en la apertura del día Domingo en la feria de aviación en Medio Oriente quedaría rubricado la intención de Emirates Airlines de comprar más A380, quedó eclipsada por la posición dominante de Boeing.
El ocnstructor americano le robó el mercado de aviones widebodies, cuando la misma Emirates decantó sus pedidos de aeronaves de amplio radio de acción por los Boeing 787, en una compra de 15 unidades valoradas en U$D 15 mil millones de dólares.
Aunque la decepción se apoderó del constructor europeo, no se pudo disimularlo con la compra histórica de 430 aeronaves A320 por parte de la corporación Indigo Partners LLC.
En el sector de los narrowbodies, tanto Boeing como Airbus han procurado obtener importantes comtratos de compras de los nuevos Boeing 737 MAX como así de los A320NEO's.
Boeing versus Airbus
Los airshows son tradicionalmente una oportunidad para que los grandes fabricantes de aviones cierren el trato en negociaciones de larga duración con aerolíneas y compañías de leasing.
Los gustos de Bombardier de Canadá y Embraer de Brasil buscarán vencerse en el mercado de aviones de menor tamaño, pero la batalla principal en la aviación comercial se lleva a cabo entre Airbus de Europa y Boeing de los Estados Unidos.
El Dubai Airshow 2017 no fue diferente ya que los dos grandes buscaban superarse mutuamente para nuevos negocios. Liderando la feria, Boeing tuvo una ventaja saludable sobre Airbus en pedidos en 2017, lo que representa un estimado del 65% del valor del nuevo pedido.
Boeing
El fabricante estadounidense aturdió a los observadores con una orden de apertura del día de Emirates por 40 Boeing 787-10 Dreamliners. El precio actual de la oferta es de U$D 15.1 mil millones de dólares. Emirates recibirá el Boeing 787-10, la versión de mayor tamaño, a partir de 2022.
Azerbaijan Airlines luego realizó un nuevo pedido de cinco modelos anteriores del mismo avión, el 787-8 Dreamliner. Junto con un compromiso provisional de comprar dos grandes buques de carga, el acuerdo agregó otros 1.900 millones de dólares al libro de pedidos de Boeing.
Después de eso, Ethiopian Airlines duplicó un compromiso anterior con Boeing y ahora comprará cuatro Boeing 777F cargueros. El precio de lista para ese trato fue de $ 1.3 mil millones. Actualmente, Etiopía tiene 30 de los aviones 737 MAX de Boeing en orden, ya que busca aprovechar el rápido crecimiento de la aviación en África.
Sin embargo, Boeing guardó lo mejor hasta el segundo día del espectáculo aéreo. Firmó un acuerdo con la aerolínea de bajo costo flydubai para 225 aviones Boeing 737 MAX, con un precio de lista de U$D 27 mil millones de dólares. Boeing dijo que el acuerdo representa el pedido de aviones narrowbodies más grande de la historia para Medio Oriente.
El último día de la exhibición aérea, Boeing firmó un acuerdo de compra final con SCAT Airlines de Kazajstán para la compra de seis Boeing 737-8 MAX. Ese acuerdo está valorado en U$D 674 millones de dólares. SCAT Airlines también tiene una oportunidad coherente en el acuerdo que le permite comprar otros cinco aviones en una fecha posterior.
Airbus
Airbus recibió fuertes propinas para anunciar un pedido de Emirates para 30 nuevos aviones A380 en el primer día del espectáculo aéreo. El acuerdo nunca sucedió y el presidente de los Emiratos, Tim Clark, ofreció una indicación de por qué, cuando explicó que Airbus necesitaba comprometerse con el programa superjumbo durante al menos 10 años.
No fue hasta el día tres del espectáculo que Airbus anunció una orden comercial. Golden Falcon Aviation firmó un memorando de entendimiento (MoU) para 25 de los populares aviones A320NEO. Aunque el valor del contrato no se dio a conocer, el precio de lista para un A320NEO es de aproximadamente $ 108 millones, lo que da un pedido total de $ 2.7 mil millones. Los aviones serán utilizados por Wataniya Airlines de Kuwait.
Luego vino el grande. Airbus convirtió sus fortunas con una orden gigantesca de 430 aviones de la familia A320, por un valor total de U$D 49.5 mil millones de dólares. El comprador, que buscará financiamiento para el acuerdo, fue la firma de capital privado estadounidense Indigo Partners. Firmar el acuerdo para Indigo fue el veterano inversor de líneas aéreas Bill Franke, quien lo describió como el mayor pedido de aviones jamás realizado en la historia de la aviación comercial.
Airbus firmó un contrato con Dubai por U$D 500 millones de dólares para vender a Air Senegal dos aviones A330NEO de fuselaje ancho. La aerolínea dijo que planeaba usar el avión para desarrollar rutas de medio y largo recorrido.
Una vez que totalice el nuevo negocio de Boeing desde Dubai, llegará a un precio total de $ 47.6 mil millones. Pero Airbus logró eclipsar eso con un valor combinado de acuerdos comerciales en Dubái contabilizando hasta $ 52.7 mil millones de dólares.
Conclusiones del mercado de aviación
A primera vista, y en términos cortos existe una victoria para Airbus SE en el Dubai Airshow 2017, quien también podría anunciar pronto el pedido del Emirates A380. Pero aunque Airbus pudo haber «ganado» en Dubai, Boeing en términos amplios se mantiene a la cabeza de pedidos en lo que va del año 2017.
Es vital recordar que los precios de lista de las transacciones comerciales en realidad no serán pagados por los transportistas o las compañías de leasing. El precio real pagado incluirá un descuento negociado que se considera demasiado sensible comercialmente para ser revelado.
El escenario está cambiando, tanto la industria de la aviación se va transformando junto con la demanda de las aerolíneas. Todos buscan un dominio en el gran escenario de la aviación comercial. 
The next aviation scenario
The commercial aviation industry following the changes of a new world scenario
The Battle of CSeries
«It is very unlikely that Bombardier and Airbus will actually establish an assembly line for the CSeries in Alabama», Boeing said in a letter to US Secretary of Commerce Wilbur Ross. Plans for the new facility, which would likely be located next to an existing Airbus plant in Mobile, «would not make any economic sense», the Chicago-based company said.
The letter, dated November 13, 2017, is part of Boeing's case with the US authorities, which are investigating whether tariffs should be imposed on US sales of the CSeries.Boeing accused Bombardier of selling the plane to Delta Air Lines Inc. at «absurdly low prices». So far, the Department of Commerce has partnered with Boeing, recommending preliminary tariffs of approximately 300% on the regional aircraft CSeies CS-100 and CS-300.
Going Mobile
The construction of the CSeries facility in Mobile could cost more than US $ 300 million, Bombardier said in a presentation by the Department of Commerce dated November 6.
Bombardier does not «have enough orders for CSeries to sustain full production» for an appreciable period of time at the company's existing assembly line in Mirabel, Quèbec.«The only reason to carry out any assembly activity of the CSeries in the United States would be to try to avoid the anti-dumping and countervailing duties», Boeing said in his letter. «The penalties should apply to CSeries aircraft, even if a second assembly line is established in the US», Boeing said.
Bombardier counterattacks. «Boeing is wrong», Bombardier spokesman Mike Nadolski said Wednesday by email. «The partnership was motivated by the economic opportunities to collaborate with the CSeries, an additional benefit of the US assembly facility, to the extent that US commercial law was intended to promote Manufacturing in the US achieves that goal and means that US airlines will get a CSeries manufactured in the USA.
Federal Representative Bradley Byrne urged the Secretary of Commerce to support the Airbus-Bombardier company. The new assembly line at Mobile «will result in hundreds of better-paid and highly skilled US jobs», the Alabama Republican said in a letter to Ross on November 13.
The US International Trade Commission is expected. deliver a final ruling early next year on whether Boeing was harmed by the CSeries program. If the Washington-based court is allied with Boeing, tariffs will remain in effect for aircraft imports. That would prepare the next battle: if the CSeries built by Airbus in Alabama is «made in the United States.»
Boeing and the relationship with Delta
Boeing's ability to compete for Delta Air Lines was not hampered by Bombardier's commercial dispute.
The efficiency of the fleet is an important lever that Delta Air Lines tries to extract as it works to cut its unit costs (excluding fuel) in 2018 to 2% or less. Next year, the airline plans to double the fleet replacement rate, driven by more than 50 scheduled narrow-body deliveries.
Delta is in the process of a multi-year program to increase its national fleet as it adds more Airbus A321 and Boeing 737-900 to its fleet. The higher-density aircraft fleet helped Delta increase its revenues due to the greater number of premium seats available on those planes.
Now, according to reports, the airline is evaluating a new order for narrow-body aircraft, and the main airframes Airbus and Boeing are the main contenders in the contest.
Although Delta and Boeing have been involved in high-profile disagreements over the past few years, stress is unlikely to play a role in Delta's aircraft evaluations. Ultimately, the economy of the aircraft will have more weight in the analysis of the airline than the political maneuvers. Business is business, politics is politics.
Dubai Airshow 2017
The passing of the Aeronautic Fair of Dubai Airshow of 2017 has left a deep mark on the main commercial aircraft builders facing the future production line.
The Dubai Aviation Fair in the Middle East has allowed us to observe interesting details of a growing regional market strategically important for both Airbus and Boeing.
Airbus, records and new challenges
The European manufacturer Airbus SE has achieved a record sales record at Dubai Airshow 2017, obtaining 430 aircraft, the largest order in the history of the Airbus brand. The contract signed by the consortium with the company Indigo Partners LLC of the United States amounts to U$D 40.108.400.000 (€ 34.000.000.000 millones de euros).
The European Airbus consortium achieved the most ambitious order in its history: the US investment fund Indigo Partners, specializing in low cost airlines, commissioned 430 aircraft from the A320NEO family, a sale that will bring in revenues of 34,000 million euros to the company based in Toulouse.
The agreement was sealed during the Dubai Air Show and confirmed by Airbus from France. «I congratulate myself for this new show of confidence expressed by important airlines that are committed to this unprecedented trade agreement», Airbus CEO Fabrice Brégier told Agence France Presse. «It is an overwhelming success for Airbus and its A320 aircraft in global air transport», he added.
According to Airbus, the order, which doubles the number accumulated by the company this year, consists of 273 A320NEO and 157 A321NEO models. This makes Indigo Partners LLC, which in the past had already ordered another 427 A320 family devices, into one of the largest customers of the European consortium.
«This significant commitment of 430 additional devices underscores our optimistic vision of the potential growth of our family of low cost airlines, as well as our confidence in the A320NEO family as a platform for that growth», says Indigo co-founder Bill Franke, considered a of the most relevant figures in the low cost business.
Indigo Partners is a US venture capital firm that controls the low-cost carrier Frontier Airlines, which will receive 134 aircraft from the order announced with Airbus, and Chile's JetSmart, which will have 70. It also has a relevant participation in the Mexican Volaris, which will receive 80 units, and the Hungarian Wizz Air, which will benefit from most of the order, with 146 new aircraft.
The investment fund Indigo Partners LLC has been operating in Phoenix, Arizona for 15 years. Its strategy is to offer travelers a la carte prices, depending on the options they are willing to pay when buying the ticket. Indigo acquired Frontier in 2013, after paying US$ 145 million to Republic Airways. It underwent a restructuring and now with this request is ready to expand their destinations. The company is in the process of creating a low-cost company in Canada, a market in which ultra-low airlines have room to grow. Indigo is trying to expand in Latin America with JetSmart, taking advantage of the pull of the middle class. The Indigo corporation is in the same direction towards the consolidation of the European aviation industry.
For Airbus, this new contract, the largest in its history, will allow it to easily duplicate the annual order list, which until now was 288 net, after several cancellations. Airbus would accumulate orders for 718 aircraft to date, may exceed its main rival Boeing, which had so far with 605 orders.
The popularity of the A320NEO model, which, since its release on the market in 2010, now exceeds the 5,200 devices requested by 95 customers around the world. Some data that, according to Airbus, consolidate this model, which has managed to capture almost 60% of the world market.
Manufacturing increase in Airbus
An important benefit of the millionaire contract that Airbus SE has received at the Dubai Airshow Aeronautical Fair 2017, is the positive influence on the production plants in Spain as well as in France, the United Kingdom and Germany.
This week the company signed a contract of U$D 40,108,400,000 (€ 34,000,000,000 million), ensuring the continuity of employees in this factory.
Airbus and the company Indigo Partners LLC have signed an agreement in which the aeronautical company is commissioned with 430 aircraft of the A320 family models. The Getafe plant benefits from this agreement, since it is where the horizontal tail stabilizers of the ships are manufactured, allowing the continuity of the line of auto parts for the assembly of the A320 family. Although this agreement does not ensure that it will increase the number of jobs, if it provides enough peace in the workplace since it ensures the continuity of employees several years in Getafe. From the Airbus operations department they assure that this contract means for the company to face «the biggest order in the history of aeronautical aviation».
The contract also falls on all Airbus plants in Spain. In addition to Getafe, there are also more venues in the country, such as Tres Cantos, Barajas, Sevilla, Cádiz and Talavera de la Reina. The Tolouse plants in France, Chester and Bristol in the United Kingdom and Hamburg Finkenwerder in Germany will see extended production projections mainly from the A320 line.
Superjumbo A380
Not everything has been lights in the European industry of Aibus SE. The panorama of the A380 production line generates many shadows.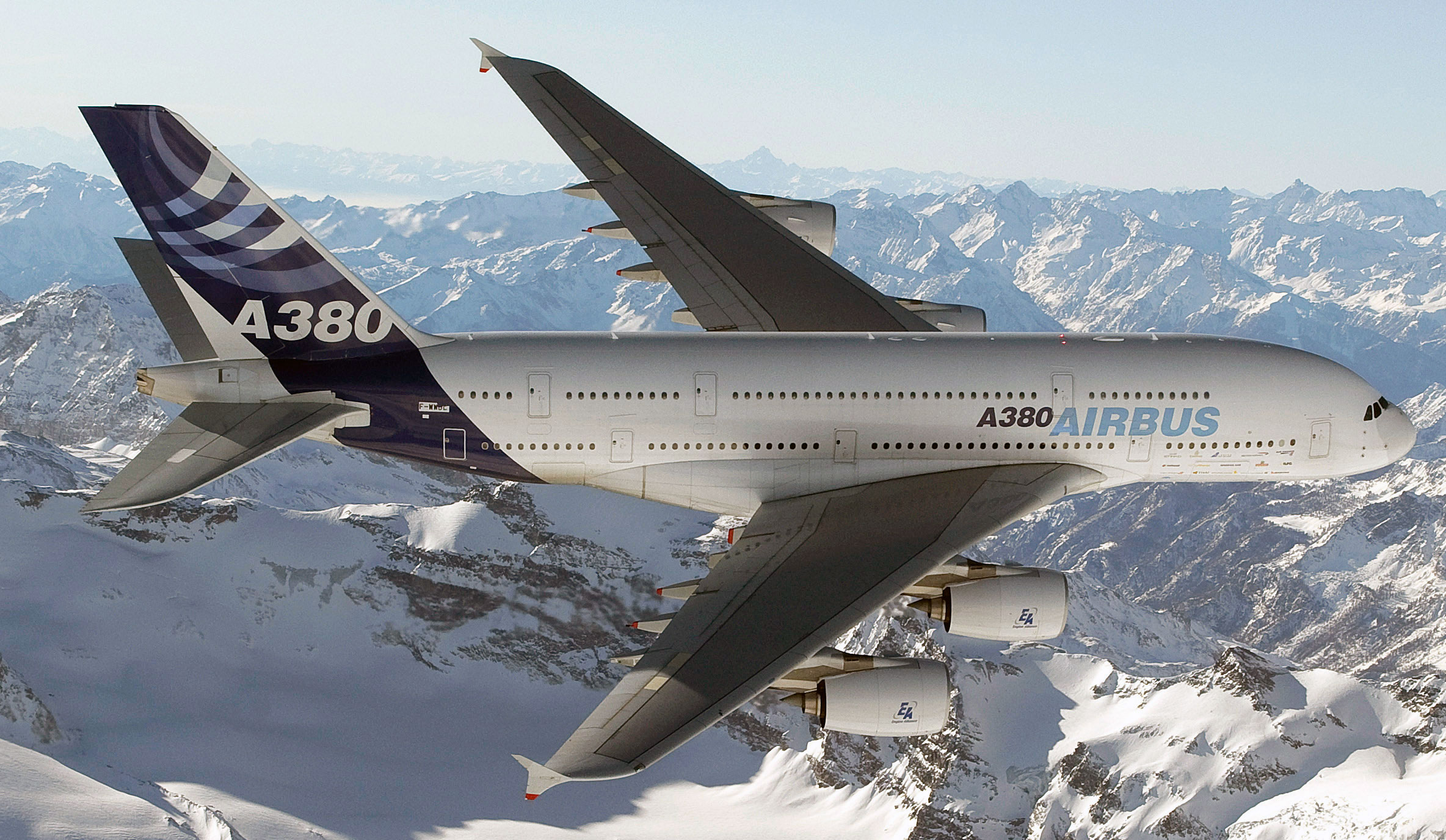 Emirates Airlines, the only company that bets on this type of aircraft, stopped investing in it in recent times, which generated doubts and controversies about the continuity of the Airbus A380 program.
When Airbus launched the Superjumbo A380 with the ability to dethrone the «Queen of the Skies», the Boeing 747, it seemed that these luxurious two-story planes arrived to provoke a revolution in air transport. However, over time that expectation that had generated from the beginning was fading.
Although Airbus has made some improvements to the A380 Program with a revamped version called A380Plus, they have not managed to keep the production line going into the future.
At Dubai Airshow 201, this week, something happened that ignited alarms about the future of that aircraft model. There it was expected that the local airline Emirates announced the purchase of new A380. It should be noted that the company acquired half of the 318 aircraft that Airbus developed in the last 15 years. No other airline has more than 19 units. But what the specialists and the world of aviation predicted, was not fulfilled.
Emirates requested 40 Boeing 787-10 Dreamliners, a more elegant and efficient aircraft. This, for many, meant the beginning of the end of the «Superjumbo» A380.
Sir Tim Clark, president of Emirates, explained that the company does not rule out buying more A380 in the future, but clarified that in order for that to happen, Airbus must commit not to cancel that aircraft model. Tim Clark's concern can become a self-fulfilling prophecy for Airbus. It is that Emirates is not only the most important client of the plane, but it is the only one. That means that what happened in Dubai this week could mark the end of «Superjumbo».
With their arrival, the A380 sought to open a new era of luxury and comfort, and be profitable for airlines. The elegant rooms and the impressive size were overshadowed by the poor financial returns generated by this model. For that reason, almost no company has an important fleet of that plane. In that bid the A380 was behind the most economical and most fuel-efficient twin engines, such as the Boeing 787 and 777. Even against the Airbus A350.
«The A380, I'm going to be honest, has not been a tremendously successful plane since [Emirates] is the aircraft's main operator. Most of the A380 operators I've talked to are not thrilled about the performance of the A380 because of its cost», said Delta CEO Ed Bastian.
Currently these four-engine aircraft are used for special high-density routes. Alan Joyce, CEO of Qantas, explained that the A380 «still has a role in airports that have space restrictions.»
But the future of the Airbus A380 continues to have an uncertain future. Meanwhile, airlines have allowed us to understand in what direction commercial aviation is going.
Boeing cruise ship
The reign of Boeing in commercial aviation continues to strengthen at each aeronautical fair. This has been demonstrated at the Dubai Airshow 2017. When Airbus estimated that at the opening of Sunday at the aviation fair in the Middle East Emirates Airlines' intention to purchase more A380s would be initialed, it was eclipsed by Boeing's dominant position.
The American contractor stole the widebodies aircraft market, when the same Emirates decanted its orders for aircraft with a wide range of action by the Boeing 787, in a purchase of 15 units valued at U$D 15 billion.
Although the disappointment took hold of the European constructor, it could not be disguised with the historical purchase of 430 A320 aircraft by the Indigo Partners LLC corporation.
In the sector of the narrowbodies, both Boeing and Airbus have sought to obtain important purchases of the new Boeing 737 MAX as well as the A320NEO's.
Boeing versus Airbus
Airshows are traditionally an opportunity for major aircraft manufacturers to close the deal in long-term negotiations with airlines and leasing companies.
The likes of Bombardier of Canada and Embraer of Brazil will seek to win in the market of smaller aircraft, but the main battle in commercial aviation takes place between Airbus of Europe and Boeing of the United States.
The Dubai Airshow 2017 was no different since the two big ones were looking to outdo each other for new business.
Leading the fair, Boeing had a healthy lead over Airbus in orders in 2017, representing an estimated 65% of the value of the new order.
Boeing
The American manufacturer stunned the observers with an order to open day, Emirates Airlines for 40 Boeing 787-10 Dreamliners. The current price of the offer is U$D 15.1 billion. Emirates will receive the Boeing 787-10, the largest version, starting in 2022.
Azerbaijan Airlines then placed a new order for five previous models of the same aircraft, the Boeing 787-8 Dreamliner. Along with an interim commitment to buy two large cargo ships, the agreement added another U$D 1.9 billion to the Boeing order book.
After that, Ethiopian Airlines doubled a previous commitment with Boeing and will now buy four Boeing 777F freighters. The list price for that deal was U$D 1.3 billion. Currently, Ethiopia has 30 of Boeing's 737 MAX aircraft in order, as it seeks to take advantage of the rapid growth of aviation in Africa.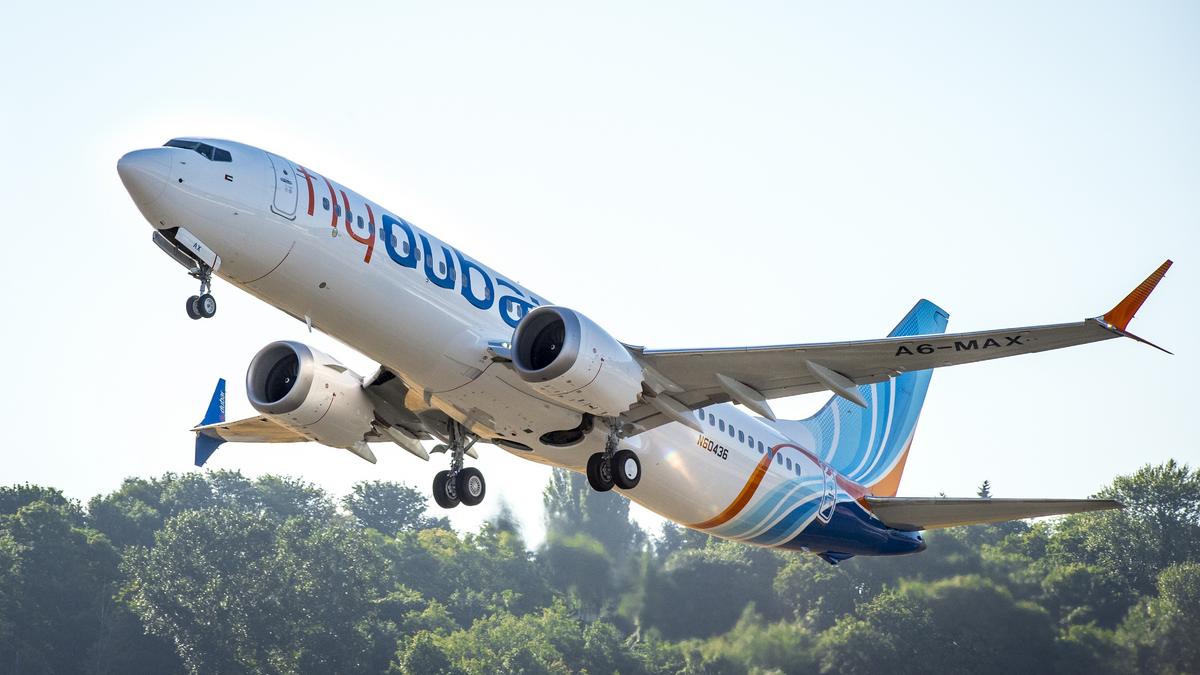 However, Boeing saved the best until the second day of the air show. It signed an agreement with the low cost airline flydubai for 225 Boeing 737 MAX aircraft, with a list price of U$D 27 billion. Boeing said the agreement represents the largest narrowbodies aircraft order in the Middle East.
On the last day of the air show, Boeing signed a final purchase agreement with SCAT Airlines of Kazakhstan for the purchase of six Boeing 737-8 MAX. This agreement is valued at U$D 674 million. SCAT Airlines also has a consistent opportunity in the agreement that allows it to buy another five aircraft at a later date.
Airbus
Airbus received heavy tips to announce an Emirates order for 30 new A380 aircraft on the first day of the air show. The agreement never happened and the president of the Emirates, Tim Clark, offered an indication of why, when he explained that Airbus needed to commit to the superjumbo program for at least 10 years.
It was not until day three of the show that Airbus announced a commercial order. Golden Falcon Aviation signed a memorandum of understanding (MoU) for 25 of the popular A320NEO aircraft. Although the value of the contract was not disclosed, the list price for an A320NEO is approximately $ 108 million, which gives a total order of $ 2.7 billion. The planes will be used by Wataniya Airlines of Kuwait.
Then came the great one. Airbus converted its fortunes with a gigantic order of 430 aircraft of the A320 family, for a total value of US $ 49.5 billion. The buyer, who will seek financing for the agreement, was the US private equity firm Indigo Partners. Signing the agreement for Indigo was veteran airline investor Bill Franke, who described it as the largest aircraft order ever made in the history of commercial aviation.
Airbus signed a contract with Dubai for US $ 500 million to sell two A330NEO wide-body aircraft to Air Senegal. The airline said it planned to use the plane to develop medium and long haul routes.
Once you total Boeing's new business from Dubai, you will reach a total price of $ 47.6 billion. But Airbus managed to outshine that with a combined value of commercial agreements in Dubai accounting for up to $ 52.7 billion.
Conclusions of the aviation market
At first glance, and in short terms there is a victory for Airbus SE at the Dubai Airshow 2017, who could also announce the Emirates A380 order soon. But although Airbus could have «won» in Dubai, Boeing in broad terms remains at the head of orders so far in 2017.
It is vital to remember that list prices of commercial transactions will not actually be paid by carriers or leasing companies. The actual price paid will include a negotiated discount that is considered too commercially sensitive to be disclosed.
The scenario is changing, both the aviation industry is transforming along with the demand of airlines. All seek a domain in the great stage of commercial aviation. A \ W
Ξ A I R G W A Y S Ξ
SOURCE:  Airgways.com
DBk:  Airgways.com / Alabamanewscenter.com / Centreforaviation.com / Airbus.com / Boeing.com / Dubaiairshow.aero / Aircraft-info.net / Bombardier.com
AW-POST: 201711180123AR
A\W   A I R G W A Y S ®