AW | 2017 08 15 21:20 | INDUSTRY
El primer Airbus A320 construido en Estados Unidos ha completado su primer vuelo
La Línea de Ensamble Final de Airbus en Mobile fue diseñada para construir una familia de aviones relacionados. El A319, el A320 y el A321 tienen la misma anchura de la envergadura y del fuselage, pero las longitudes diferentes del fuselage. Esto ofrece a los clientes una gama de opciones para la capacidad de los aviones, además de opciones sobre motores, sistemas de asientos y entretenimiento. Después de comenzar el edificio A321s, la planta comenzó a trabajar a finales de primavera en su primer A320. Se debe entregar a Spirit Airlines este verano.
En el proceso de fabricación de Airbus para los aviones de la familia A320, los principales componentes, como el fuselaje y las alas, se fabrican en diferentes lugares de Europa y luego se envían a las líneas de ensamblaje final (FAL) donde se construyen y ensayan las aeronaves. Los aviones de la familia A320 se montan en cuatro lugares: Toulouse, Francia; Hamburgo, Alemania; Tianjin, China; y Mobile, Alabama, Estados Unidos. El proceso de envío de los componentes ha sido presentado en un episodio del programa Science Channel "Mega Shippers."
El avión, N650NK (MSN: 7724), fue montado en el sitio de montaje de Airbus A320 en Mobile, Alabama y pronto se unirá a la flota de Spirit Airlines. El vuelo de prueba del primer Airbus A320, con número registro N650NK duró cuatro horas, durante las cuales se realizaron pruebas en sistemas, motores y desempeño estructural.
La fábrica de Airbus Mobile en Alabama, Estados Unidos, ha construido hasta la fecha exclusivamente el Airbus A321CEO. La mayoría de los 36 A321 construidos en Mobile desde que la fábrica se abrió a finales de 2015 han sido para American Airlines y Delta Air Lines. Otros A321 montados en Mobile han sido entregados a Spirit Airlines y JetBlue.
A finales de año, Airbus planea comenzar a construir el nuevo avión familiar Airbus A320neo en el sitio Mobile. En América del Norte, American Airlines, Frontier Airlines, Hawaiian Airlines, Interjet, JetBlue, Spirit Airlines, Virgin America / Alaska y Volaris tienen el A320neo bajo pedido.
Eventualmente, Airbus desearía montar cuatro aviones al mes en el sitio Mobile. Con un récord de ventas cercano al A320, Airbus está intentando producir hasta 60 A320 por mes a mediados de 2019 en cuatro sitios de ensamblaje finales.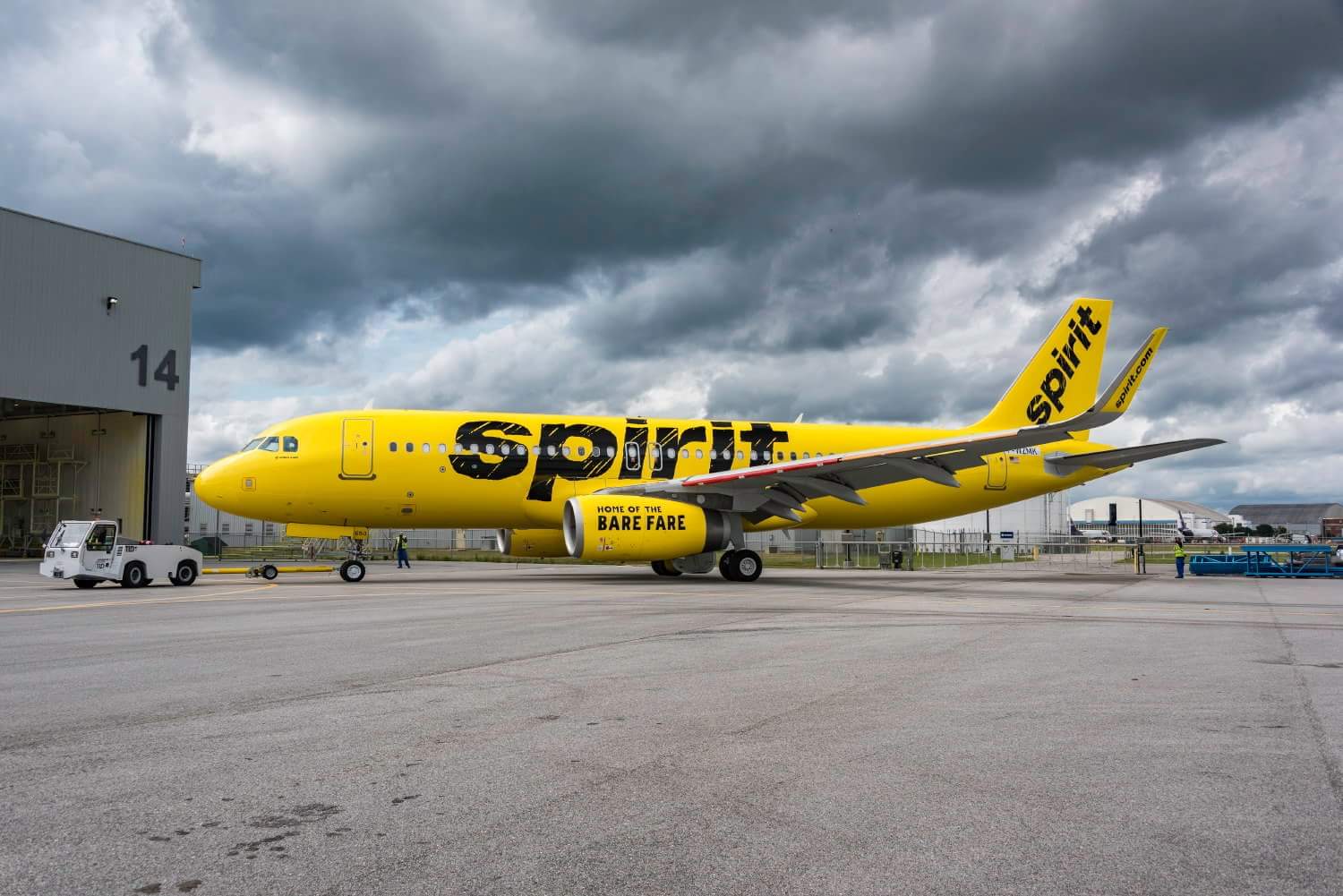 First AIRBUS A320 built in USA
The first Airbus A320 built in the United States has completed its first flight
The Airbus Final Assembly Line in Mobile was designed to build a family of related aircraft. The A319, A320 and A321 have the same wingspan and fuselage width, but different fuselage lengths. This offers customers a range of options for aircraft capability, as well as engine options, seating systems and entertainment. After starting the A321s building, the plant started working late spring on its first A320. Must be delivered to Spirit Airlines this summer.
In the Airbus manufacturing process for aircraft of the A320 family, the main components, such as the fuselage and wings, are manufactured in different parts of Europe and then sent to the final assembly lines (FAL) where they are built and Rehearsing the aircraft. The aircraft of the family A320 are mounted in four places: Toulouse, France; Hamburg, Germany; Tianjin, China; And Mobile, Alabama, United States. The process of sending the components has been presented in an episode of the Science Channel program "Mega Shippers."
The aircraft, N650NK (MSN: 7724), was assembled at the Airbus A320 assembly site in Mobile, Alabama and will soon join the Spirit Airlines fleet. The test flight of the first Airbus A320 with registration number N650NK lasted four hours, during which tests were performed on systems, engines and structural performance.
The Airbus Mobile factory in Alabama, United States, has built to date exclusively the Airbus A321CEO. Most of the 36 A321s built in Mobile since the factory opened in late 2015 have been for American Airlines and Delta Air Lines. Other A321s mounted on Mobile have been delivered to Spirit Airlines and JetBlue.
By the end of the year, Airbus plans to start building the new Airbus A320neo family aircraft on the Mobile site. In North America, American Airlines, Frontier Airlines, Hawaiian Airlines, Interjet, JetBlue, Spirit Airlines, Virgin America / Alaska and Volaris have the A320neo on request.
Eventually, Airbus would like to assemble four airplanes a month on the Mobile site. With a record sales close to the A320, Airbus is trying to produce up to 60 A320 per month by mid-2019 at four final assembly sites. A \ W
Ξ A I R G W A Y S Ξ
SOURCE:  Airgways.com
DBk:  Mobile Aeroplex / Wkrg.com
AW-POST: 201708152120AR
A\W   A I R G W A Y S ®