AW | 2017 11 16 19:01 | AIRSHOW / FAIR / CONGRESS
La Feria aeronáutica Dubai Airshow 2017 finaliza hoy 16 de Noviembre con la clausura de importantísimas órdenes en aviones comerciales
Comenzó con un acuerdo que nunca llegó y terminó con la madre de todos los anuncios de la exhibición aérea: el Dubai Airshow de esta semana vio poco en el camino de nuevos negocios, pero recordó a los observadores la rivalidad entre dos gigantes mundiales es tan feroz como siempre.
Mientras los rezagados realizaban un puñado de pedidos, los delegados dijeron que el espectáculo sería recordado por el colapso de un acuerdo anticipado con Airbus para vender los superjumbos del A380 a Emirates y el hambre de jets más pequeños, incluido un acuerdo récord por 430 Airbus A320. Un acuerdo del Boeing 787 con Emirates Airlines también sacudió la batalla por pedidos de widebodies.
Todo lo que apenas movió la aguja en la carrera de pedidos de este año, donde lidera Boeing, ya que la mayoría de las ofertas no son definitivas. Pero los dos rivales dejaron Dubái con más de 700 órdenes provisionales de cara al futuro.
Si las 674 ofertas preliminares de exhibición aérea se convierten en negocios sólidos, la participación del 35% del mercado que comparte con Boeing aumentará al 48%. Pero ambos aparentemente tienen suficientes asuntos en la mano como para que sea una cuenta regresiva tensa al final del año. «No es nada nuevo ver pedidos muy grandes. Sin embargo, el diablo está en los detalles», dijo Aengus Kelly, director ejecutivo de AerCap, la compañía de arrendamiento más grande del mundo. «¿Cuántos de ellos serán firmes y cuándo ocurrirán las fechas de entrega? Algunos de ellos podrían estar a una década de distancia», agregó después de firmar una serie de acuerdos con Egyptair.
Airbus ha logrado un éxito de ventas con la familia de aviones A320CEO/NEO llevando al mayor pedido de la historia de Airbus Group con una cartera de pedido que asciende a 430 aviones narrowbodies. Boeing obtuvo un record de ventas de su arma letal, el Boeing 737 MAX con una encomienda fabuloso de 225 Boeing 737-8 MAX para la aerolínea flydubai.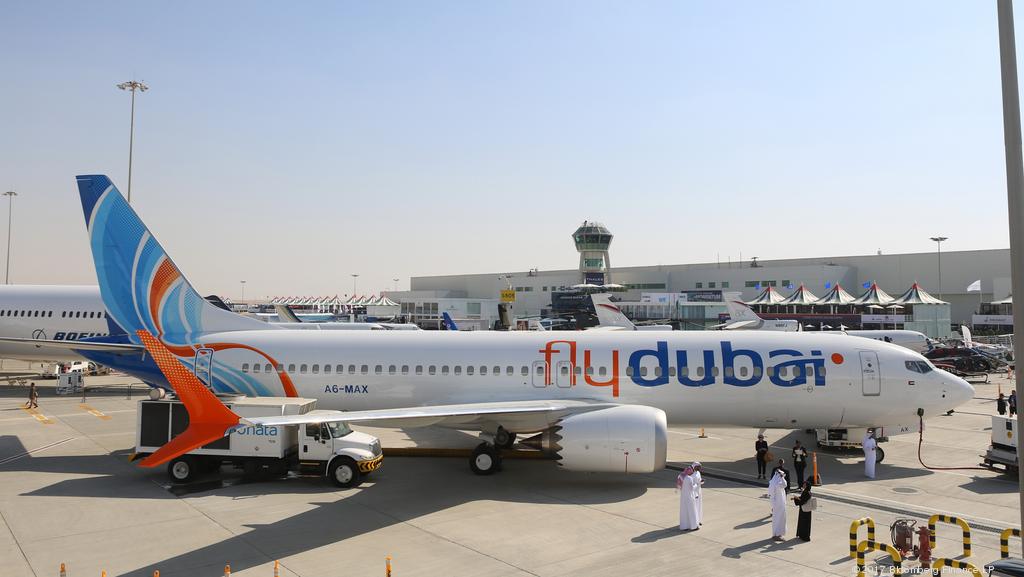 Batalla por ventas a futuro
El mercado de analistas dicen que los fabricantes de aviones están librando una batalla fútil, ya que se han vendido en los próximos ocho años. Varios señalaron que fue la última actuación antes de la jubilación para el jefe de ventas de Airbus, John Leahy, y que lucha por volver a estar en condiciones de igualdad con Boeing después de un comienzo desagradable del evento.
El presidente ejecutivo de Airbus, Tom Enders, quien abandonó Dubai sin un pedido del A380 después de tomar el control total de las ventas de Airbus este año, también desea buenas noticias después de que su posición se vio debilitada por una presión negativa sobre su manejo de las pruebas de cumplimiento de Airbus.
Otros dijeron que Airbus simplemente había demostrado el poder de fijación de precios de los fabricantes de aviones para sus modelos más vendidos y sus planes de producción en una parte del negocio donde la cantidad de aviones que se producen es crítica.
Sin tal volumen, los fabricantes de aviones a menudo luchan por recuperar sus altos costos fijos, a pesar de otros planes de ahorro de costos. Dubai vio un capítulo inesperadamente animado de este concurso, llevado a cabo bajo la sombra de las tensiones del Golfo y la agitación política en Arabia Saudita, que redujo la asistencia visible.
Una nueva administración de Boeing está por delante de Airbus en cuanto a pedidos desde el comienzo del año, y ninguna de las dos compañías está lista para retroceder en sus planes de producción. Aunque la industria anticipa un crecimiento en la demanda, los analistas dicen que podría causar interrupciones para otros.
El mercado irá regulando la demanda y oferta de la aviación comercial. Cuando la demanda disminuye la oferta aumentará, esperando que el parque de aviones usados se jubilen más tempranamente, o simplemente se almacenen para una nueva vida con otro operador, o las aerolíneas reduzcan la utilización de las franjas operativas o una convinación de todas ellas.
AIRBUS GROUP
ATR AVIONS TRÀNSPORT REGIONAL
THE BOEING Co.
Scat Airlines ordena Boeing 737-8 MAX
Boeing ha anunciado una nueva orden para Scat Airlines del Boeing 737 MAX. Boeing y SCAT Airlines, con sede en Kazajstán, anunciaron un pedido de seis 737-8 MAX en el último día del Salón Aeronáutico de Dubai 2017. El acuerdo, valorado en $ 674 millones de dólares a precios de catálogo, también incluye derechos de compra de otra 5 MAX adicionales 8 adicionales. «El 737-8 MAX se adapta a nuestra estrategia de redes a medida que nos expandimos para incluir destinos en Europa, Rusia y el Lejano Oriente», dijo Vladimir Denssov, presidente de SCAT Airlines. «La fiabilidad, los bajos costos operativos de la aeronave y la experiencia del pasajero fueron los factores principales en la selección del 737 MAX».
SCAT Airlines opera actualmente una flota de 737, 757 y 767. «Valoramos nuestra asociación con SCAT Airlines y su continua confianza en los productos de Boeing», dijo Marty Bentrott, vicepresidente de Ventas, Oriente Medio, Turquía, Rusia, Asia Central y África, Boeing Commercial Airplanes. «Esperamos apoyar sus planes de expansión y continuar desempeñando un papel clave en su éxito a largo plazo».
Boeing acuerda con Oman Air «Global Fleet Care»
Boeing también anunció hoy un acuerdo para proporcionar servicios personalizados desde la cartera de Boeing Global Fleet Care a Oman Air. El acuerdo, que incluye el soporte de la Unidad reemplazable en línea para los motores Boeing 787 Dreamliner, se basa en un Programa de servicios de componentes previamente firmado con la aerolínea en 2015 y fortalece la participación del servicio.
BOMBARDIER INC.
COMAC
EMBRAER
MITSUBISHI AIRCRAFT CORP.
The Aeronautical Fair Dubai Airshow 2017 ends today November 16 with the closure of very important orders in commercial aircraft
It started with an agreement that never came and ended with the mother of all the air show announcements: this week's Dubai Airshow saw little in the way of new business, but reminded observers of the rivalry between two global giants is so fierce as usual.
While the laggards made a handful of orders, delegates said the show would be remembered for the collapse of an early deal with Airbus to sell the A380 superjumbo to Emirates and the hunger for smaller jets, including a record deal for 430 Airbus A320 . A Boeing 787 deal with Emirates Airlines also rocked the battle for widebodies orders.
All that hardly moved the needle in the race orders this year, where Boeing leads, since most of the offers are not final. But the two rivals left Dubai with more than 700 provisional orders for the future.
If the 674 preliminary air show deals turn into solid businesses, the 35% market share it shares with Boeing will increase to 48%. But both apparently have enough issues in hand to make it a tense countdown at the end of the year. «It's nothing new to see very large orders, but the devil is in the details», said Aengus Kelly, executive director of AerCap, the world's largest leasing company. «How many of them will be firm and when will delivery dates? Some of them could be a decade away», he added after signing a series of agreements with Egyptair.
Airbus has achieved a sales success with the A320CEO / NEO family of aircraft leading to the largest order in the history of Airbus Group with an order book amounting to 430 narrowbodies aircraft. Boeing achieved a sales record for its lethal weapon, the Boeing 737 MAX with a fabulous 225 Boeing 737-8 MAX for the flydubai airline.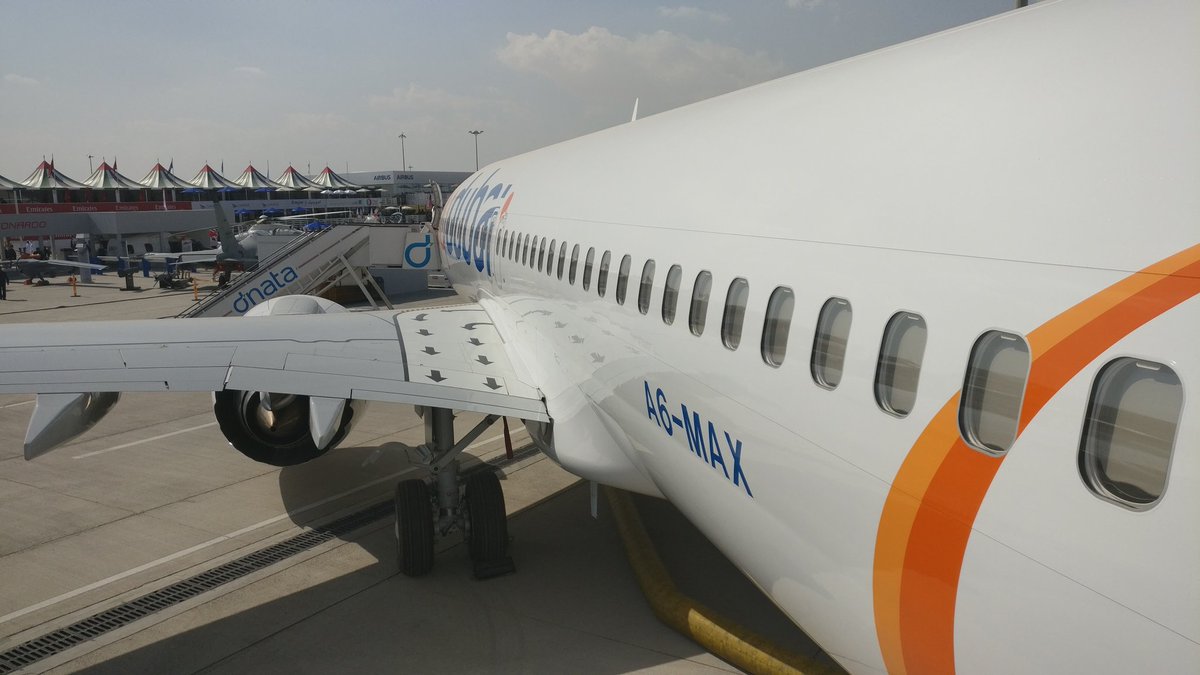 Battle for future sales
The market analysts say that aircraft manufacturers are waging a futile battle, as they have been sold in the next eight years. Several pointed out that it was the last performance before retirement for Airbus sales chief John Leahy, and he is struggling to be back on an equal footing with Boeing after an unpleasant start to the event.
Airbus Chief Executive Tom Enders, who left Dubai without an A380 order after taking full control of Airbus sales this year, also wants good news after his position was weakened by negative pressure on his handling of Airbus compliance tests.
Others said that Airbus had simply demonstrated the pricing power of aircraft manufacturers for their top-selling models and production plans in a part of the business where the number of aircraft produced is critical.
Without such a volume, aircraft manufacturers often struggle to recover their high fixed costs, despite other cost savings plans. Dubai saw an unexpectedly animated chapter of this contest, held under the shadow of Gulf tensions and political turmoil in Saudi Arabia, which reduced visible attendance.
A new Boeing administration is ahead of Airbus in orders since the beginning of the year, and neither company is ready to go back on its production plans. Although the industry anticipates growth in demand, analysts say it could cause interruptions for others.
The market will regulate the demand and supply of commercial aviation. When demand decreases, the supply will increase, expecting that the fleet of used aircraft retire earlier, or simply store for a new life with another operator, or the airlines reduce the use of operating slots or a combination of all of them.
AIRBUS GROUP
ATR AVIONS TRÀNSPORT REGIONAL
THE BOEING Co.
SCAT Airlines orders Boeing 737-8 MAX
Boeing has announced a new order for Scat Airlines of the Boeing 737 MAX. Boeing and SCAT Airlines, based in Kazakhstan, announced an order of six 737-8 MAX  on the last day of the Dubai Airshow 2017. The agreement, valued at $ 674 million at catalog prices, also includes purchase rights for another 5 MAX additional 8 additional. «The 737-8 MAX adapts to our network strategy as we expand to include destinations in Europe, Russia and the Far East», said Vladimir Denssov, president of SCAT Airlines. «The reliability, the low operating costs of the aircraft and the passenger experience were the main factors in the selection of the 737 MAX».
SCAT Airlines currently operates a fleet of 737, 757 and 767. «We value our partnership with SCAT Airlines and its continued confidence in Boeing products»,  said Marty Bentrott, Vice President of Sales, Middle East, Turkey, Russia, Central Asia and Africa, Boeing Commercial Airplanes. «We hope to support their expansion plans and continue to play a key role in their long-term success».
Boeing agrees with Oman Air «Global Fleet Care»
Boeing also today announced an agreement to provide customized services from the Boeing Global Fleet Care portfolio to Oman Air. The agreement, which includes the support of the online replaceable unit for the Boeing 787 Dreamliner engines, is based on a component services program previously signed with the airline in 2015 and strengthens the participation of the service.
BOMBARDIER INC.
COMAC
EMBRAER
MITSUBISHI AIRCRAFT CORP.
A \ W
Ξ A I R G W A Y S Ξ
SOURCE:  Airgways.com
DBk:  Dubaiairshow.aero / Boeing.com / Reuters.com / Thenational.ae /Heraldnet.com / Wsj.net
AW-POST: 201711161901AR
A\W   A I R G W A Y S ®