AW | 2019 12 20 09:09 | AIRLINES
Aerolíneas y Asociación Aeronavegantes reunen para determinar políticas futuras
La Asociación Argentina de Aeronavegantes (AAA) a cargo de Juan Pablo Brey mantuvo una primera reunión con el CEO de Aerolíneas Argentinas Pablo Ceriani. El gremio que nuclea a los Tripulantes de Cabina de Argentina planteó la necesidad de un plan de crecimiento y desarrollo abordando los temas salariales y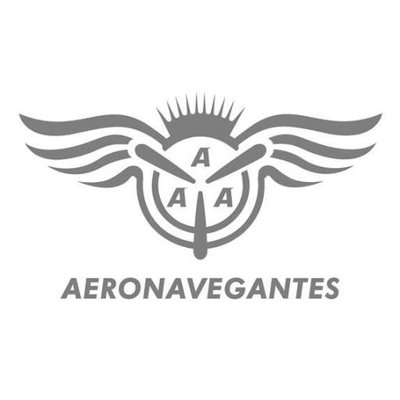 operativos que afectan al colectivo. "Hicimos foco en términos macro, de la necesidad de contar lo antes posible con un plan de crecimiento y desarrollo concreto, claro y sustentable, que acerque certezas y tranquilidad a los trabajadores. En segundo término, dejamos en claro todos y cada uno de los temas particulares que afectan a nuestro colectivo, tanto en lo salarial como en lo operativo, y acordamos retomar esa agenda con la celeridad que estas cuestiones requieren", explicó Brey, quien también es Secretario de prensa de la Confederación Argentina de Trabajadores del Transporte (CATT), tras participar de la reunión junto a Andrés Junor, Secretario Gremial de Aeronavegantes.
Asimismo, desde Aeronavegantes adelantaron que el nuevo titular de la compañía "compartió su visión en el corto y mediano plazo, ligada a la recuperación financiera y operativa de todos los sectores, afirmando que Aerolíneas Argentinas vuelve hoy a ser una prioridad. Al inicio de una gestión que se ha comprometido en campaña a recuperar y generar crecimiento a nuestra aerolínea de bandera, los Aeronavegantes expresamos nuestro acompañamiento a toda iniciativa que vaya en ese sentido de recuperación de soberanía, al tiempo que renovamos nuestro compromiso con la defensa de los derechos de los Tripulantes de Cabina", expresó el gremialista de Aeronavegantes.
Aeronavegantes-Aerolíneas Meeting
Aerolíneas and Airnavigators Association meet to determine future policies
The Argentine Airnavigators Association (AAA) in charge of Juan Pablo Brey held a first meeting with the CEO of Aerolíneas Argentinas Pablo Ceriani. The guild that brings together the Cabin Crews of Argentina raised the need for a growth and development plan addressing the salary and operational issues that affect the group. "We focused on macro terms, on the need to have as soon as possible a concrete, clear and sustainable growth and development plan that brings certainties and tranquility to the workers. Secondly, we make clear each and every one of the particular issues that affect our group, both in salary and operational terms, and we agree to resume that agenda as quickly as these issues require", said Brey, who is also Press Secretary of the Argentine Confederation of Transport Workers (CATT), after participating in the meeting with Andrés Junor, Secretary of the Aircraft Association.
Likewise, from Aeronavegantes they announced that the new owner of the company "shared his vision in the short and medium-term, linked to the financial and operational recovery of all sectors, stating that Aerolíneas Argentinas is again a priority today. At the beginning of a management that has committed itself in campaign to recover and generate growth to our flag carrier, the Aircraft carriers express our support for any initiative that goes in that sense of sovereignty recovery, while we renew our commitment to the defense of the rights of the Cabin Crew", said the aircraft carrier unionist.
Ξ A I R G W A Y S Ξ
SOURCE: Airgways.com
DBk: Aeronavegantes.org.ar / Aerolineas.com / Airgways.com / Sonidogremial.com.ar
AW-POST: 201912200909AR
A\W   A I R G W A Y S ®